Onepager of the Week: Turman Quarterback Academy
A quarterback training camp from Omaha, Nebraska is our Onepager of the Week!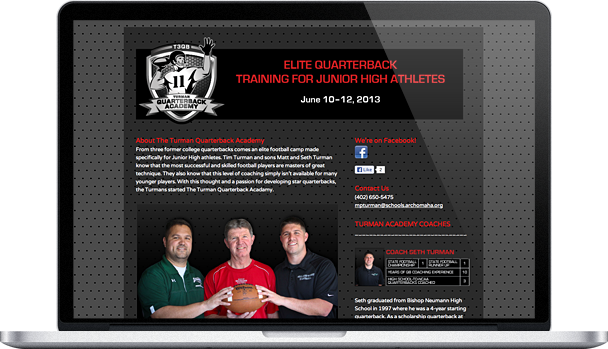 Turman Quarterback Academy is a training camp for junior high school athletes in Omaha, NE. Their camp features three quarterback coaches that have impressive collegiate and coaching histories. For their site, they needed something simple to get the camp info online and give kids a way to sign up.
Why we like it
We like the way Turman used graphics throughout their site. The custom header image, large photo of the three coaches, and the graphics with stats of the coaches in the right column add a very professional touch to their site. We also like their use of the Form element to allow campers to sign up.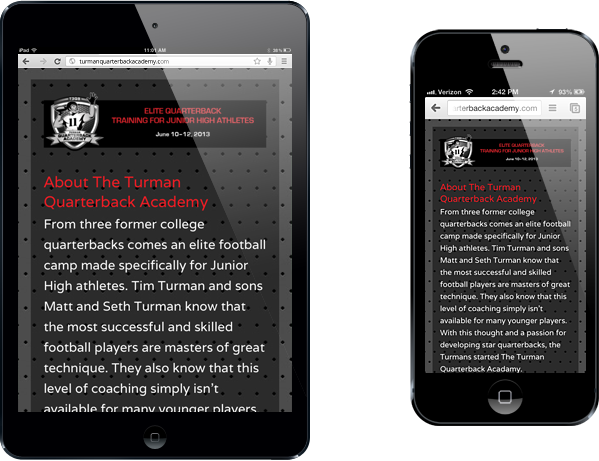 Great work to the team at Turman and congratulations on being our Onepager of the Week!