Form Submission Data Now Available On Your Dashboard
In addition to having the information emailed to you, the custom forms that your customers fill out are now accessible on your dashboard.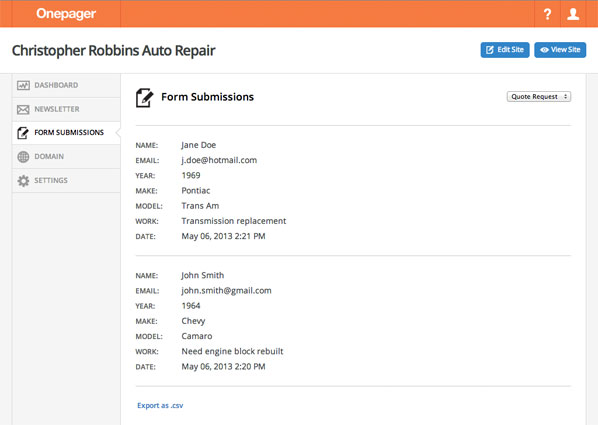 The custom form builder is one of Onepager's most popular features. And with good reason! From contact forms to quote requests, custom forms are an invitation to get to know your customers and an opportunity to respond and show them the human side of your small business. Today, during our constant march to improve our product, we're announcing form submissions data on your dashboard.
Now when customers fill out your custom form, you'll be sent an email and you can sign in to view all of the form submissions. You can also export the data for use elsewhere. Let us know what you think!