Featured Onepager: High Technology Lights
This week's Featured Onepager is illuminating!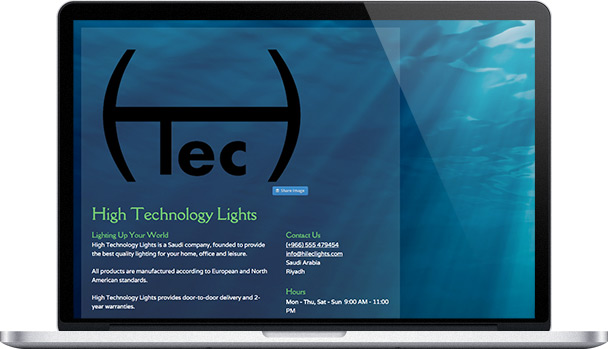 High Technology Lights is a wholesale lighting supplier located in Riyadh, Saudi Arabia.
Why We Like It
Even though it's been a good month since the Winter Solstice, the days aren't getting longer fast enough. While we wait for our SAD lamps to arrive, we wanted to feature a site that would bring a little light to our lives in the meantime: High Technology Lights, which helps people keep their homes lively and bright no matter what time of year it is. HTL has chosen a wonderful background image—a beam of light shining through the ocean's surface—which serves the site on both a functional and thematic level. The rays shine in from the upper right corner, directing our attention to the main text, which has been placed on top of the darker half of the picture. The white text pops really nicely against the deeper blues and also mirrors the light's reflection to the right, creating a nice visual balance. HTL could've chosen a more straightforward image of LED lights, but this more subtle choice adds a level of sophistication as well as a calming atmosphere.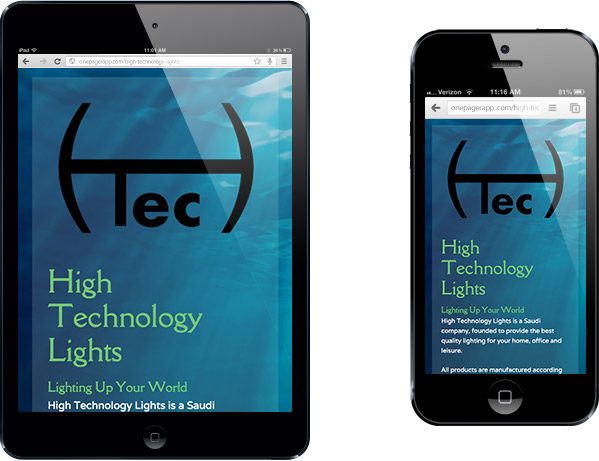 Thankfully, this ocean doesn't have any scary sea creatures, but if you scroll down a little further, you'll see a comprehensive gallery of HTL's products. It features a wide range of products, so visitors can quickly get a feel for the many different lights they carry. (Now that we think about it, the rainbow LED strip would probably make us happier than a SAD lamp.) For more in-depth information, HTL has linked to two product catalogs in the sidebar, along with their contact information and a newsletter signup field.
Congratulations, High Technology Lights, you have us beaming with pride!