How Q-cord's Onepager is Breaking Down Barriers for New York's Most Famous Museums
Evan Stender is a product designer at 10-31 Industries, who builds museum displays and products for the likes of the MoMA, Sotheby's, and the MET. But when the company realized that one of its most useful products was practically invisible on its own website, they used Onepager to increase product awareness.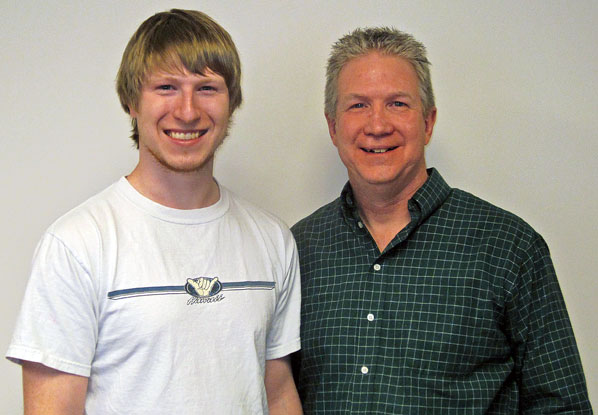 Tell us a little about how Q-cord got started.
Q-cord is a retractable display barrier that was created by 10-31 Inc., a company my father founded almost 30 years ago. 10-31 sells a lot of items for the museum display market, but we rebranded Q-cord to set it apart as a unique, high-end product so that people weren't coming to the same company for everything.
Is that when you found Onepager?
Yeah, we actually already had a bunch of websites. At first, we didn't want to put Q-cord on the main site because it was still in prototype phase, but we were going to a trade show and wanted to give it a web presence. People walk around on their smartphones these days, so we wanted them to be able to look us up on a mobile-ready site at the exhibit. We looked at Onepager, WordPress, and one or two more. We decided on Onepager because it's easy, quick, and concise. We've also built sites for a few other products, like our mask displays, decorative easels, and sword stands.
Are there other products you'd consider building Onepagers for?
We sell a reader rail system, which is a sign plate that's really long and you put it in front of your dinosaur or whatever you're trying to exhibit. It's very common, but there are basically two companies, including us, that offer it. Ours is actually cleaner and more economical, but if you Google "reader rail," you might find us fifth or sixth down, while the other company is at the top of the list. For products like that, having a dedicated website really increases web traffic and make it much easier for clients to find them.
Were there any obstacles you encountered when Q-cord was starting out?
We're a small player in the field. There are lots of big companies that make retractable belt barriers, but museums tend to stay away from those because they're basically seatbelts. They're utilitarian and the museums hate them, whereas we have the advantage of fitting in with exhibits' environment and being more attractive. There are cheaper options, stuff that's made in China at a third the price—even some that are a tenth of the price—but you're getting what you pay for. You're not getting that one-on-one service from us. You're not getting that architectural product, the stainless steel, the quality level.
Has it been easy to introduce Q-cord to your existing customer base?
Kind of. We already work with a lot of museums and galleries, so it's easy for us to contact them and say, "We have a new product. Would you like to see it?" Last Friday, I went into Manhattan with one of our salesmen to the MoMA, Guggenheim, Morgan Library, and Cooper-Hewitt to show them the barrier and get their feedback. I left some samples with them so they could play with it and test it in their museums' environments.
You have some pretty impressive clients. What do you think distinguishes Q-cord from competitors?
I think it has a lot to do with building relationships and becoming almost like a partner to our clients. We're not just selling a product, we're servicing the products. We make a lot of custom ones. The MoMA will come up to us and say, "We want this product, but two inches shorter," and we'll make it for them.
Do you focus on maintaining established relationships, or are you also seeking out new exhibits and museums?
Yes, we're actively looking for new clients, but we're good at maintaining relationships, especially with higher-end clients. They don't want a faceless company they just buy stuff from. They prefer to have a relationship where they can call us up and say, "How can we fix this?" or, "Can we come up with a custom solution?" We started servicing individual clients, and as we moved into the museum market, we kept the ability to have personal contact. That's what we're really good at.
What's the coolest exhibit you've gotten to work on?
There are so many. One of our salesmen went to Sean Connery's house and met with him. We've worked for the Kellogg's cereal company. We've worked for David Bowie, a bunch of big-name people. I've gone to Mary Tyler Moore's house and met with her. She's the nicest lady you've ever met. She's so cool. She just loves everyone.
In the museum market, going to shows and meeting some of these people and getting connected with them is really cool because everyone gets to see the exhibit, but not everyone gets to see what's backstage, how the museum operates. I'm more like a technical person. I love to see the nuts and bolts behind things.