Onepager of the Week: Daria Mogilnikova
A marketer from Russia created a great one page website highlighting her unique talents and services she provides to her clients.

Why we like it
Daria Mogilnikova is a PR and marketing professional from Russia. She helps her customers get found and with her attention to details, we're sure those customers get a great service.
Daria's simple site features a large black and white image of her with a blueish/green overlay with her name and a description. We really like the textured background, the custom social media buttons, and the use of wave elements throughout the design. Daria also was creative with how she shows testimonials: she created images and has them available through a gallery.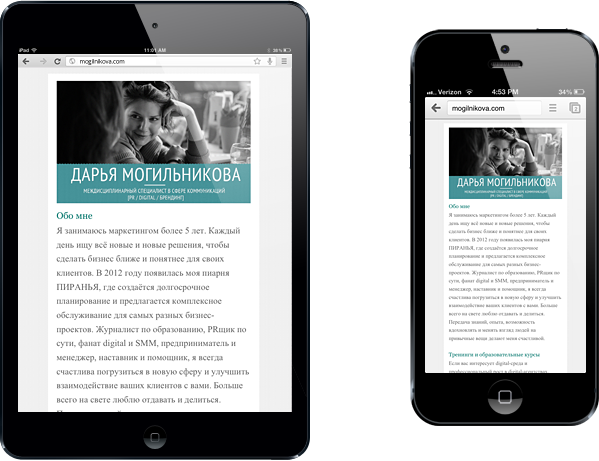 Beautiful work Daria on your simple website from Onepager!