Onepager of the Week: Frank's Shoe Repair
Shoes have been repaired by Frank's in San Francisco since 1934. While the team at Frank's is hard at work, their website is marketing their business for them.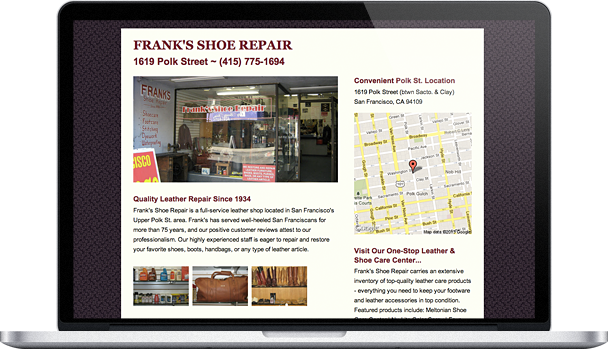 Why we like it
Frank's Shoe Repair is a San Francisco institution that has been repairing footwear and leather goods for nearly 70 years. We're happy a company with such a track record (sorry for the pun!) chose Onepager to build their first-ever website. Their site is fairly basic, but it's professional and effectively communicates what their shop does and how to do business with them. We like the site because of this straightforwardness and lack of heavy marketing and branding. In many ways, it's refreshing.
Frank's does one thing we really like: they've embedded their pricing list from a Google Doc using the iFrame module. This lets them use a table, which can be easily updated through their Google Drive account.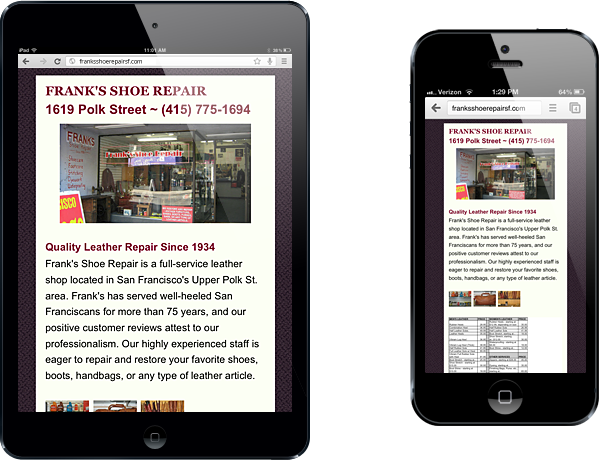 Congrats to Frank's on their first website and we're happy they're believers in why every business, no matter how small, needs a site.