Onepager of the Week: Guitar Class
A very simple site for a guitar school in Australia is our Onepager of the Week!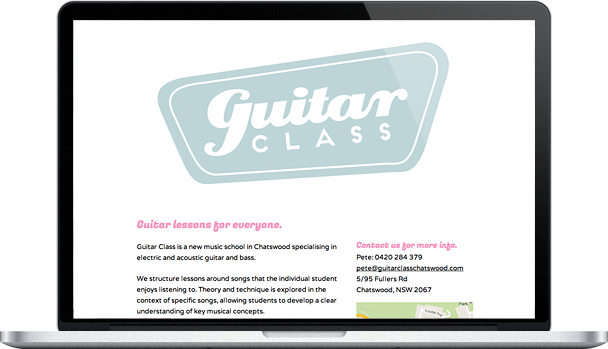 Guitar Class is a new guitar-focused music school in Chatswood, NSW, which is near Sydney, Australia. They say they take a unique approach to structuring their lessons by taking into consideration the music a student listens to. That sounds like a great way to make learning fun as who wouldn't want to learn how to play their favorite songs?
Why we like it
We like their site because it's very simple and holds Guitar Class's place on the internet. We've mentioned before that every business needs a website and that's exactly what Guitar Class is doing with their site. The logo on their site is very cool and we like the light and airy feel of the site. They give a nice description of their business and include a Google Map to know where they're located.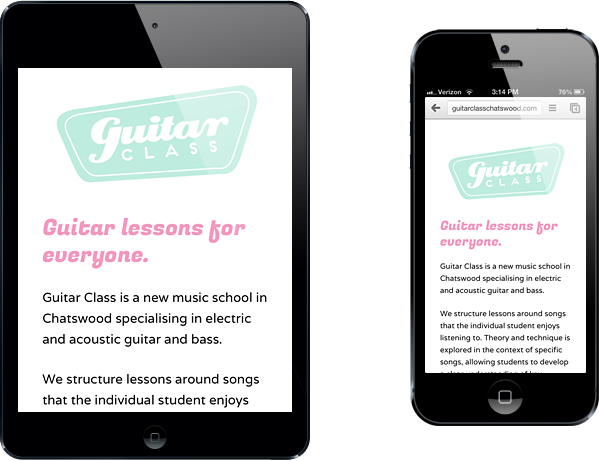 Congratulations to Guitar Class for their site and being named Onepager of the Week!