Onepager of the Week: Maduro Cigar Boutique
A well-stocked cigar shop from Arizona is our Onepager of the Week!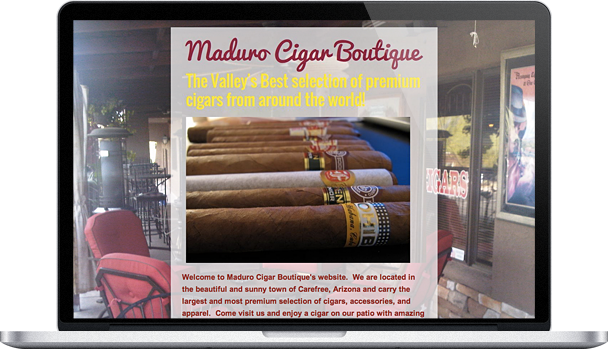 Why we like it
Maduro Cigar Boutique is a retailer of fine cigars in Carefree, Arizona. Looking at their site, you definitely get a feeling of 'being there'. You can almost imagine sitting down in one of their padded outdoor chairs and smoking a nice cigar as the fan above keeps you cool in the warm Arizona afternoon. Right?
We love the photos of the site both in the background and the gallery further down the page. Also, the color palette they chose works great for their site. Using yellow for the tagline is unconventional, but definitely works and fits well with the mood of the site.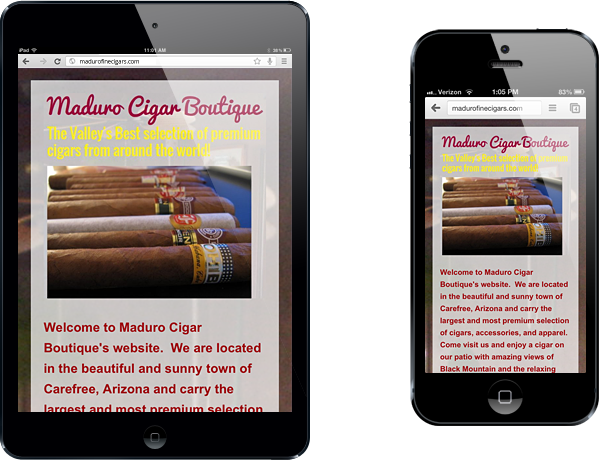 Congratulations to Maduro Cigar Boutique for their work on their Onepager of the Week!