Onepager of the Week: Miyako Japanese Restaurant
Miyako is a Japanese restaurant that makes some very photogenic sushi and Japanese plates. We're sure they taste great too!

Why we like it
Miyako Japanese Restaurant is a eatery in Winston Salem, North Carolina. Their Onepager is pretty simple with the goal of showing a good selection of their impressive and colorful food creations. That's done with a couple of nice rolls in the background. The one with avocado on it looks like some sort of insect, right? They also have a nice gallery in the page that gives more color and texture to the site. We also like their simple color scheme and of course the Google Map showing where to find them.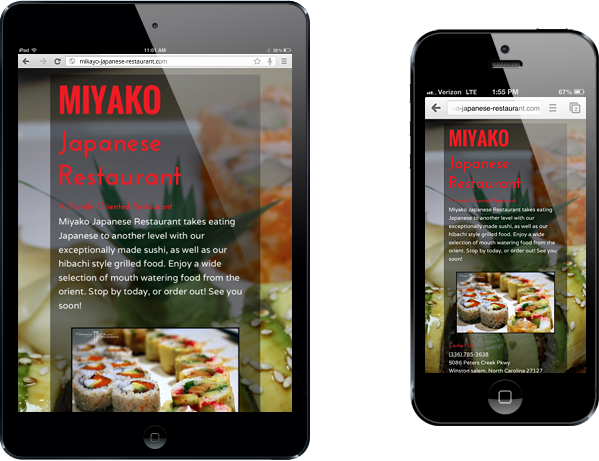 Great job to Miyako on their simple site. We'll be sure to check them out as a break from BBQ whenever we're in Winston Salem!