Onepager of the Week: Sathon Notary
Gorgeous graphics and a subtle color palette make this notary website our site of the week!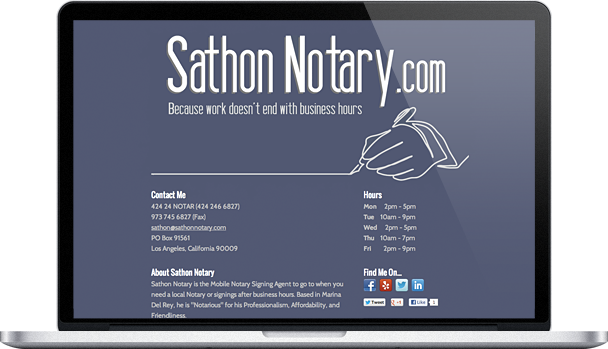 Sathon Notary is a public notary in beautiful Los Angeles, California. What makes them unique is that they are also a mobile notary, which means they'll come to you! That definitely beats getting on one of southern California's freeways to have your documents notarized.
Why we like it
We like Sathon's site for several reasons. Instead of using a light colored background, they went with a very nice greyish-blue with white and light grey text overlaid. Their logo is also a great highlight. They made their company name very large with a drop shadow effect. The outline of the hand with the line being drawn is a nice way to break up the page, but also a great graphic for the site. It tells you what their business does.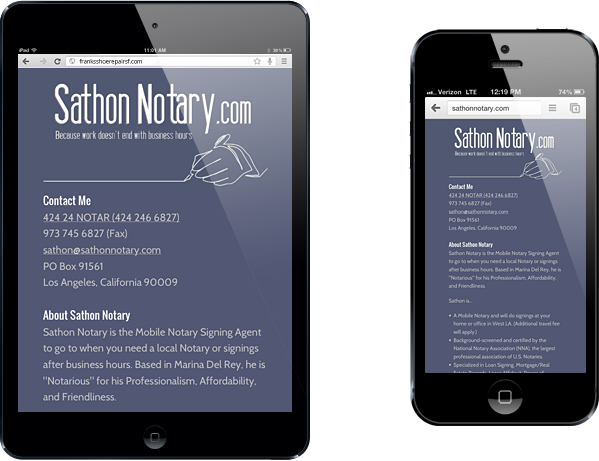 Congratulations to Sathon Notary for being named the Onepager of the Week!