Onepager of the Week: Sunrise Mart
One of our earliest customer sites is this week's Onepager of the Week!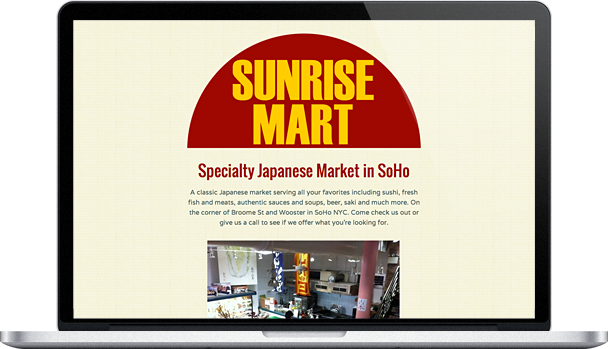 Sunrise Mart is a Japanese-focused specialty market in the SoHo neighborhood of NYC. They sell all sorts of groceries and take-out food that isn't particularly easy to find in the city. They really are a great business to have around and we actually frequent them often! As it happens, they were also one of the first Onepager customers.
Why we like it
Sunrise Mart's site offers a brief description of their offerings along with some photos, their hours and a map. We love how they've used their logo as almost a cap at the top of the page. The curvature of the logo definitely drives your eye down the page. Another strong point is the color scheme and the patterned and textured background of the site. Also, they have all of their content centered within the narrow page, which gives it a unique look.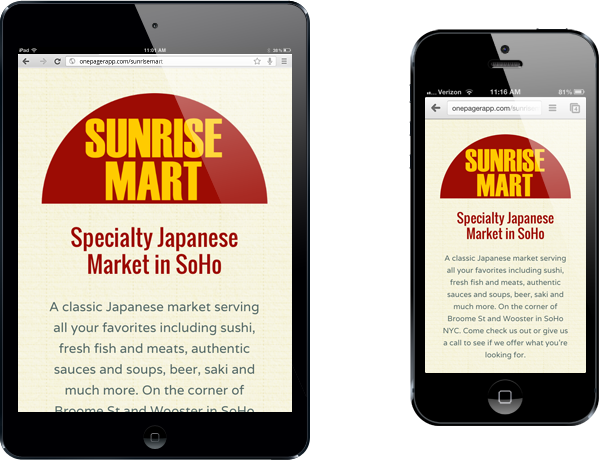 Nice job Sunrise Mart and thanks for nearly 2 years of using Onepager for your site!