Onepager of the Week: Bootsie Bearcat Rainboots
This simple website with ecommerce sells a unique product and is our Onepager of the Week!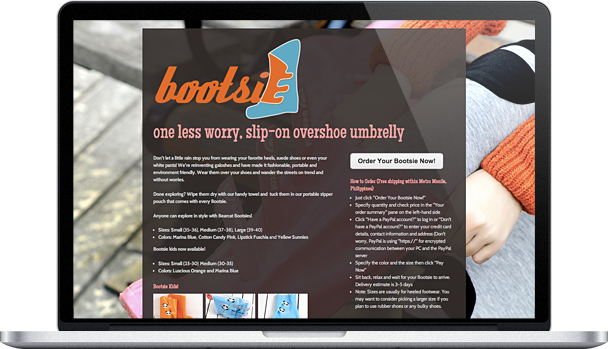 Bootsie Bearcat Rainboots is a site that sells slip-on rainboots for kids. It's a pretty unique product and they come in a variety of colorful designs that we're sure kids love. I remember when I was a kid and wore basically one pair of shoes in rain, sleet, snow and sunshine. Maybe I would have given these a shot since they aren't full shoes!
Why we like it
Bootsie's site is a very nice and simple way to showcase their product and offer it for sale. We really like the background image of a kid using the product and showing how easy they are to put on. The color scheme from that background image is carried through to the body of the site, which makes a nice and cohesive visual. We also like their image gallery and the large variety of photos they use.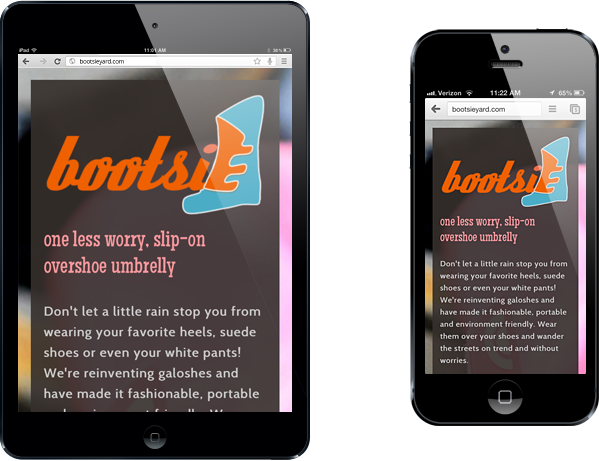 Great job Bootsie on your nice looking and functional ecommerce site made with Onepager!