Featured Onepager: Sol Margaritas
We gotta agave it up to this week's Featured Onepager!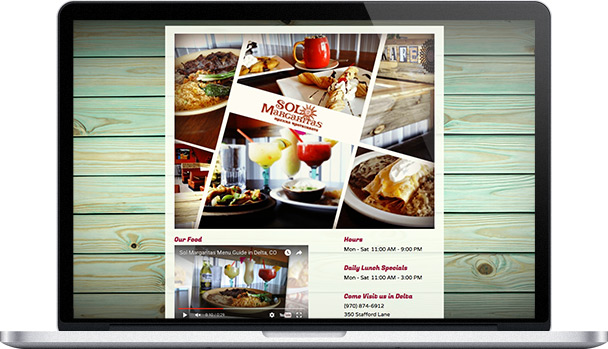 Sol Margaritas is a local chain of Mexican restaurants in Colorado.
Why We Like It
Last night's Met Gala theme was Manus x Machina: Fashion in the Age of Technology, which means this morning's theme was internet slideshows of celebrities dressed in silver. Not to rain on the Met's parade, but another spectacle has grabbed our attention today: the beautiful food photography on Sol Margaritas' website! Sure, it's hard to top Claire Danes' glow-in-the-dark ballgown, but we caught ourselves doing a double-take at those sopapillas drizzled in chocolate. With such beautiful pictures of their dishes, Sol Margaritas has smartly utilized them on all parts of their site, from the header image to galleries to a video that showcases a variety of plates in chronological order: appetizers, followed by main dishes, and then topped off with desserts. They've also cleverly accompanied each plate with one or a few of their signature drinks, just in case you were wondering whether a restaurant named "Sol Margaritas" did indeed serve up margaritas. And if you're not a tequila fan? The piña colada and Coronas assure you that you'll find plenty of others to quench your thirst.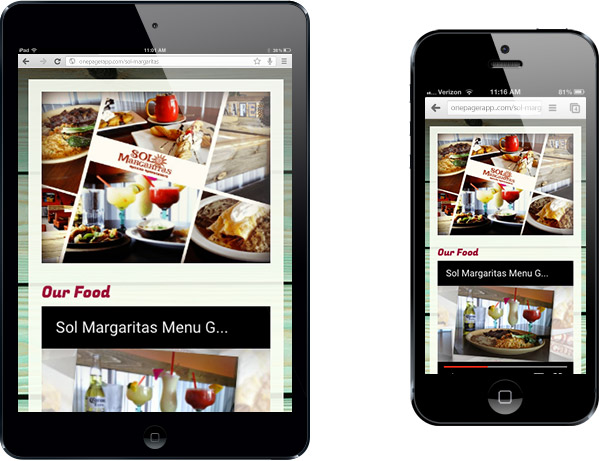 Because Sol Margaritas understands that ambience is just as important to the dining experience as the food itself, they've also provided a video walk-through of the restaurant. From an exterior shot of the entrance to their festively decorated walls to their inviting dining areas, it's almost too easy to picture yourself enjoying a margarita and the enchiladas suizas with your friends on a Friday night out (sure, it's only Tuesday as we write this, but while we're fantasizing about delicious Mexican food, we're gonna go all out and imagine it on a weekend). As with the video of their courses, they've also included a slideshow of the photos from the walk-through in case you want to take a closer look at your impending feasting destination. So yeah, maybe Beyoncé interpreted the future with a latex Givenchy gown, but we're interpreting the future with a trip to Sol Margaritas for a delectable night of Mexican cuisine!
Congratulations, Sol Margaritas, you have the whole enchilada!