Featured Onepager: Turn the Pages Foundation
Takes notes on today's Featured Onepager, and then donate your notebook to its very worthy cause.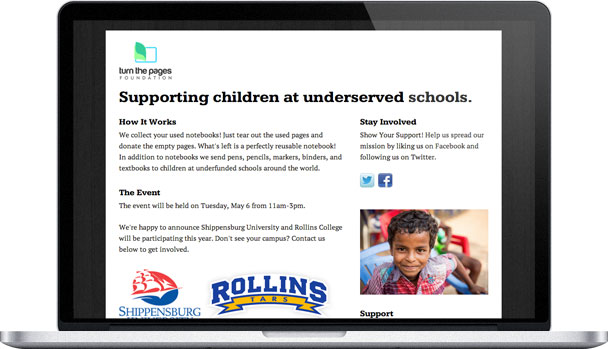 Turn the Pages is a non-profit dedicated to bringing learning materials to underserved schools around the world. By collecting used notebooks and removing used pages, they provide other students with valuable school supplies (and might just clear up some storage space for you. You weren't ever gonna revisit at those Econ 101 notes anyway). This year, they partnered with Shippensberg University and Rollins College, and hopefully a school near you soon!
Why we like it
Turn the Pages makes their mission statement clear, so that you know what they're about and how to get involved seconds upon visiting. The header concisely states their values, and the first paragraph explains how it works right away. The page also shows the many ways you can participate without cluttering the design. And by including pictures of their volunteers, they make it a welcoming community to join.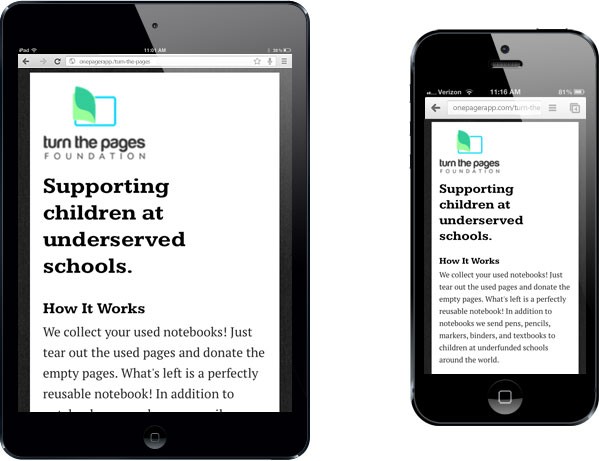 Congratulations, Turn the Pages! You're definitely worth taking a page from.