Featured Onepager: Tyler Benjamin, Personal Trainer in NYC
A site fit for a trainer is today's Featured Onepager!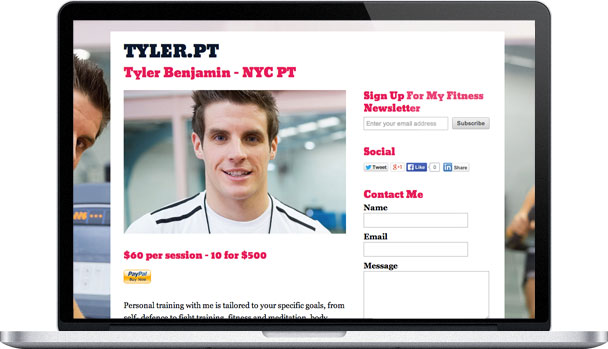 Tyler Benjamin is a personal trainer based in New York City. Not only does he offer a wide variety of services, but he also gives clients the flexibility to train in their homes, offices, or his studio. So whether you're looking for a boxing lesson in the Upper East Side or core work during a lunch break, Tyler's your guy.
Why we like it
Tyler's site is clean, lean, and efficient, just like you'll be after training with him. Since personal training is, well, personal, his photo is a great way to show customers he's not just a website, but a human being ready to help. Setting it in a gym environment is a smart way to add a visual reminder of his services, and the colors are bright and welcoming.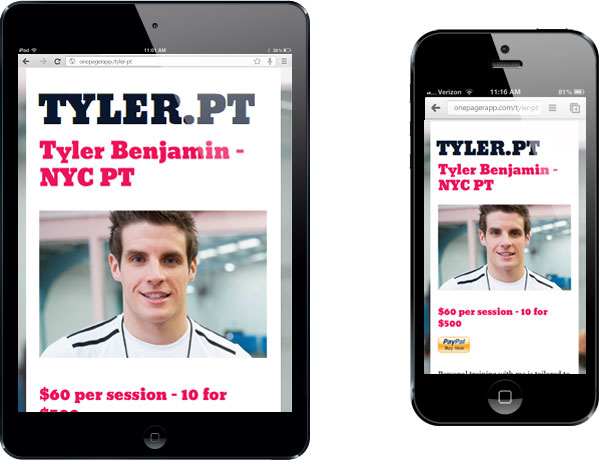 Also, for services like personal training, customers will want to know price early on. So why dance around it? Tyler saves visitors time by displaying his rates in bold up top. The "Buy Now" button is placed right below, encouraging those interested to sign up and hit the gym!
Congratulations to Tyler for a site that's in killer shape!