Services
At Grease 'n Go, our qualified technicians are here to provide exceptional service in a timely manner. We are dedicated to maintaining your vehicle in tip top shape! Allow us to demonstrate our commitment to you and your vehicle. Our services include:
Oil Changes
Belt Replacement
Hose Replacement
Battery Check and Replacement
Fluid Flushes
Tire Rotations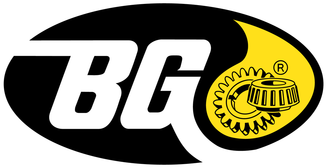 BG Protection Plan
All backed by Lifetime BG Protection Plan® and most include system cleaner and conditioner!
Why do I need a power steering flush?
Benefits of a BG power steering flush include:
Quieter steering and less effort to steer
Better steering effectiveness
Prevents leaking and excessive wear of parts
Increased life of power steering components
Why do I need a coolant or radiator flush?
Benefits of a BG coolant or radiator flush include:
Better cooling system function
Longer coolant life
Less chance of overheating
Increased performance
Improves fuel economy
Why do I need a brake system flush?
Benefits of a BG brake system flush include:
Smoother stopping
More responsive brakes
Improved safety on the roads
Why do I need a transmission flush?
Benefits of a BG transmission service include:
Restored transmission performance
Smoother operation
Longer transmission life
Prevents expensive transmission repairs
Why do I need a differential flush?
Benefits of a BG differential flush include:
Reduced wear on components
Prevents expensive differential repairs
Improves ride quality
Improves fuel economy
Why do I need a drivetrain flush?
Benefits of a BG drivetrain flush include:
Smoother shifting
Quieter operation
Longer component life
Why do I need fuel injection service?
Benefits of BG fuel injection services include:
Increased fuel economy
Restored power and performance
Reduced emissions