Every situation is unique - let's explore yours.
About Me
I am interested in houses that need updating where the owners are interested in selling the home as-is for cash.
I offer a simple practical solution that delivers in 30 days.
How It Works
Property verification done via phone or text; In person visit to make any necessary financial adjustments; Escrow opened for property; Turn in keys and pick up your check;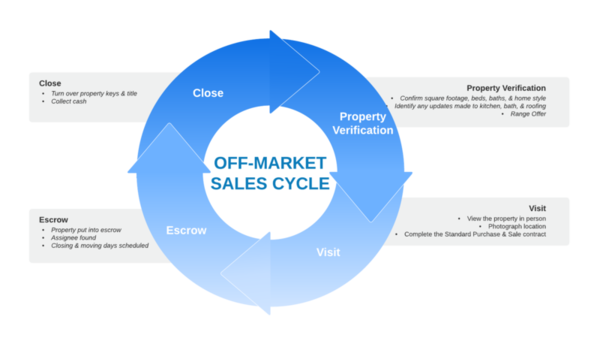 Benefits
I provide solutions to some uncommon homeowner problems. Divorce, death, moving, vacant, or just plain tired are typical reasons for the need to sell a home quickly.
Phoenix REI is solutions-focused for you. Give us a call and tell us about your situation.
Off-market vs. Retail
Here is a comparison of selling your home off-market as-is to a cash buyer versus listing it for retail with a Real Estate Agent or Broker.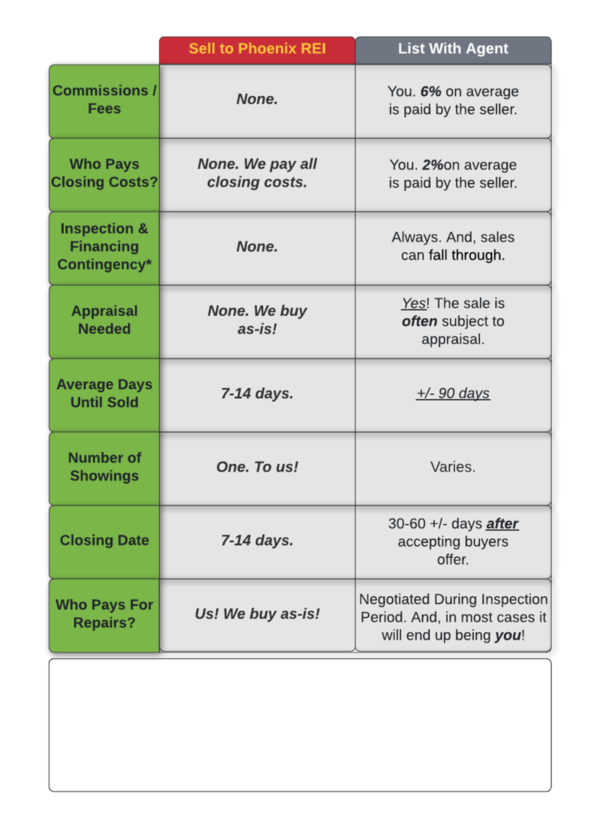 Contact Me
Connect With Me! Have questions? Excellent! I would love to hear more about your situation to see if I can help you solve your problem. Just give me a call at the phone number below or send an email.
(314) 669-6417

Saint Louis

,

MO
Disclaimer
I am not a licensed Real Estate Agent or Broker. I am an independent contractor interested in connecting off-market sellers with cash buyers.