Life Maid Simpler
Home & Office Cleaning Around Roswell
Make life simpler with more free time!

Choose us -- we're Life Maid Simpler. We keep those home interiors looking like new. You'll appreciate our 100% Satisfaction Guarantee. And we're a local company, still small enough to get to know and care about you and your individual cleaning needs.
Here are the services we provide.
Regular Cleans
In the Regular Clean, our basic service, your home interiors are dusted, scrubbed, vacuumed and mopped on a regular basis, either bi-weekly or 4-weekly by one or more of our carefully selected maid cleaners. Most of our customers choose bi-weekly, but those with less 'traffic' in their homes usually choose 4-weekly ("monthly").
Deep Cleans
Deep Cleans are needed by most homeowners only once or twice a year, a lot like traditional 'spring cleaning.' So here's the important difference.
In a Regular Clean, your home interiors are lovingly hand dusted and spot-cleaned. In a Deep Clean they're lovingly hand washed. So that includes all of your window blinds and window sills throughout the house, all cabinet fronts in the kitchen, bathroom and laundry room, all baseboards, ceiling fans, overhead light fixtures, ceiling fans, doors and door frames, yes even the stairs, rails and spindles -- they're all hand washed to bring out the very best of your home interiors!
_______________________________________________________
Covid info
_______________________________________________________
FAQ's in progress
What time will you arrive?
Maid cleaners are usually on the job weekdays between 8:30 AM and 4:30 PM. Our weekday office hours are 8:30 AM to 5 PM. When you call, if we're already talking to clients, rest assured we return all calls just as soon as possible, and sincerely appreciate your interest.
What should I expect to pay?

In 2021 the national average cost for a professional home cleaning is $175, but actual costs are usually lower or higher, depending on such factors as home size, number of residents, whether there are pets, etc. Our starting cost is $110.
Bi-Weekly Service
Bi-Weekly service is perfect for those homeowners choosing this, our more economical, most popular way to keep their home interiors both clean and beautiful.
What should I do before you arrive?
Please double-check for any loose clothing, toys, glassware or other household items, since our maid cleaners won't know where they go, and don't access drawers or closets anyway (exception: Move-In cleans).
Do I have to be home?
Not at all, it's your choice. Some homeowners like being there during the cleaning while others prefer returning to a LIfe Maid Simpler-clean home.
How do I pay, and will it be a set amount each cleaning day?
We honor both Visa and MasterCard credit and debit cards. And yes, your regular cleaning days will be a set amount each visit. Only your first clean is on an hourly basis, since most homes need a bit more than usual cleaning on our first visit. From then on, your cleaning days will go quicker, with a lower cost, at a set amount.
Four-Weekly Service
Four-Weekly service is for homes with less 'wear-and-tear' that can get by with fewer cleanings. So why not just call it monthly? Well some sensible clients point out that with the differing lengths of a month, it's just easier to figure 'four weeks later' for the next cleaning day.

Deep Cleaning
Once in a while homeowners like having us do, not just their regular Whole Home cleaning, but also our special once or twice a year service. We call it Spring Cleaning, because it exceeds even the regular, so essential dusting and spot cleaning clients count on.
With Spring Cleaning we're actually taking the time to wash all of the blinds, all of the baseboards and all of the kitchen and bathroom cabinets, even ceiling light fixtures and any ceiling fans. It might be called 'Whole Home cleaning Super-Charged!'
So when your home is ready for a Spring Cleaning, just let us know.
Move-In Service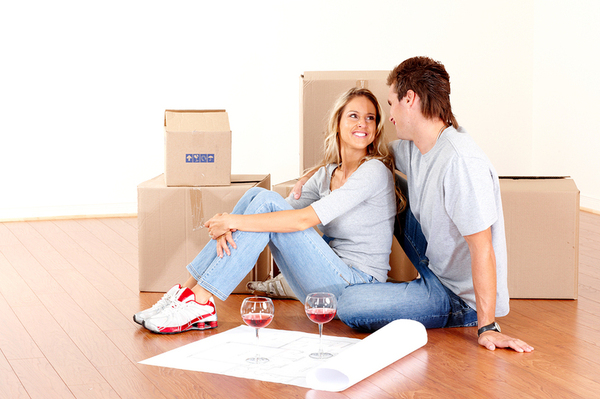 Start right -- there's no better time to fully clean this house than now.
With LIfe Maid Simpler's professional Move-In Service, you and yours can start out in a really clean home. For starters, it's an ideal time to clean the refrigerator and cupboards, but we also clean the rest of your move-in home including drawers and closets -- all those areas that may not have seen a cleaning cloth in quite a while.
Call us weekdays 8:30–5 at 770.380.7504 for Free Estimate!
We still believe in service with a smile. Hope we can be serving you soon!