Life Maid Simpler
Too Much to Do?
Spending your nights or weekends doing dusting, scrubbing, mopping, vacuuming, kitchen and bathroom cleaning etc?
We'll be glad to be of help...Give us a call 770.380.7504!
At LIFE MAID SIMPLER we choose our Maid Housekeepers carefully, based on their skill, experience, positive work ethic and verified background. And following each Maid Day, we always welcome your comments on how well we did.
Picture you & your home with LIFE MAID SIMPLER . . . (right tab)
Weekly Service
You've just enjoyed another great weekend catching up with friends and family, but these precious times can take a toll on your home. So don't let that great weekend be a spoiler. Instead, let LIFE MAID SIMPLER put that sparkle and smile back in your home with a weekly freshen-up.
What time will you arrive?
Our weekday working hours are 8:30 AM to 4:30 PM.
What about my pets?
We love pets, but on Maid Day we find it's best to leave your inside pets crated for their protection and ours.
Every Other Week (Bi-Weekly)
Our Bi-Weekly service is perfect for all those just looking for the most simple, economical way to keep their home both clean and beautiful.
What should I do before you arrive?
Please double-check for any loose clothing, toys, glassware or other household items, since our Maid Housekeepers won't be familiar with just where they go.
Do I have to be home?
Not necessarily, we leave it up to you. Some folks like being there while others prefer coming to a LIFE MAID SIMPLER clean home. If that's you, let us know and we'll be glad to make confidential arrangements.
How many maids will you be sending?
We normally send one or two thoroughly skilled and experienced Maid Housekeepers who efficiently and carefully clean your home.
Please Note: In case of mildew, insurance restrictions don't let us use chlorine bleach. So a few days before your next Maid Day, taking note of container cautions, apply bleach just where needed -- with adequate ventilation. Thanks for your understanding.
Move-In Service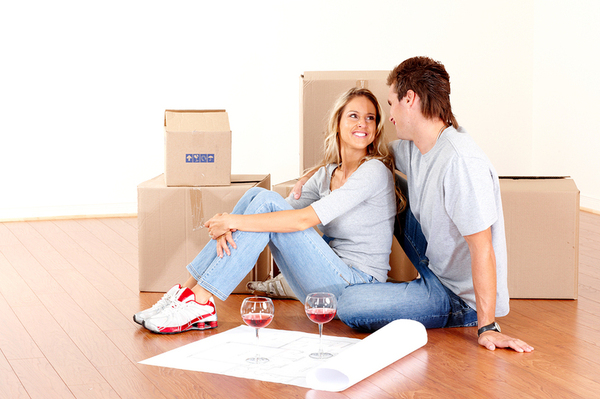 Protect yourselves -- there's no better time to clean this house than now.
With LIFE MAID SIMPLER's professional Move-In Service, you and yours can start out in a really clean home. For starters, it's an ideal time to clean the refrigerator and cupboards, but we also clean the rest of your move-in home including drawers and closets -- all those areas that may not have seen a cleaning cloth in quite a while.
So get your free estimate...770-380-7504
You'll get a friendly cost estimate. With LIFE MAID SIMPLER our cleaning is immaculate, our rates are competitive, and we still believe in service with a smile. Give us a call!