10 Steps to Establishing a Memorable Online Presence For Your New Small Business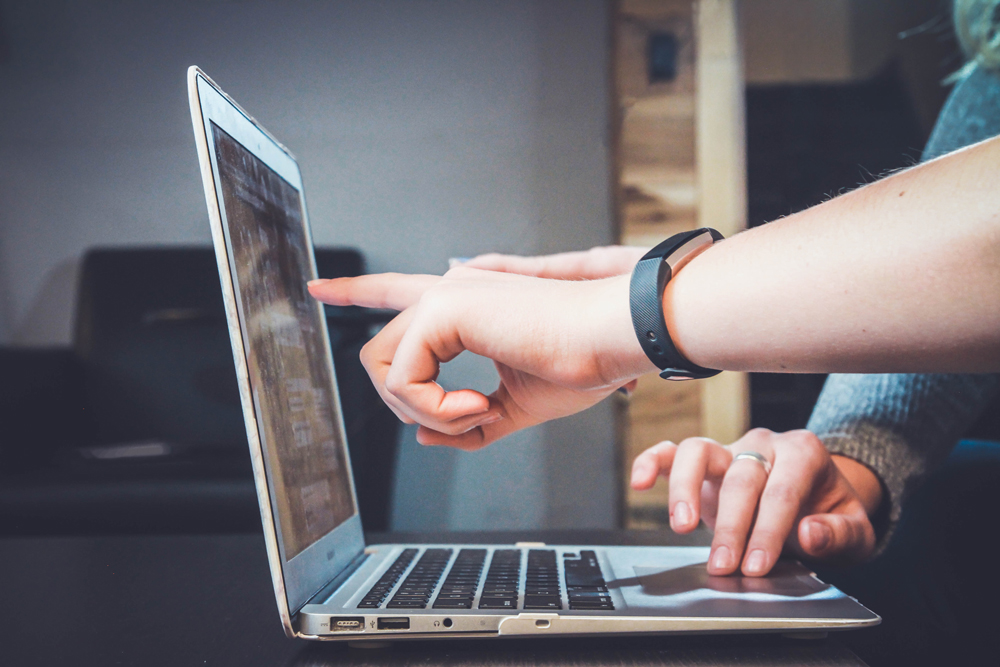 Establishing a strong online presence helps you enhance your reputation, increase awareness, and get more customers. More importantly, it helps you stay ahead of the competition.

Not every online business manages to reap the full benefits of the internet. The online world has become increasingly competitive, and you need to create a strong impact to stay memorable and relevant to your audience.
Here are 10 steps to establishing a memorable online presence for your new small business:
Prioritize Your Goals

The key to establishing a powerful online presence is to set your priorities right. You need to know what you're doing and why exactly you're doing it. If you're new in the market, for example, you might need to work on increasing brand awareness and conversions.

For a well-known business, the key aim could be to generate customer engagement and loyalty. The point is, not every business has the same goals. If you don't prioritize right, you'll lose your sense of direction and achieving great results might prove to be difficult.

Find Your Customers

Before you start selling your product or service, know who your buyers are. Understanding your customers is the only way you can create effective content tailored to their interests, so it has maximum impact.

Keep track of your website and social media analytics to find out the age, gender, location, interests, likes and dislikes, or buying habits of your customers. You can even segment your audience based on selected characteristics to create personalized campaigns and experiences.

Pick the Right Platforms

Consider this: 60% of Snapchat users are under the age of 25. On the other hand, 82% of LinkedIn users are over the age of 30!

You don't need to be present on all platforms. Focus on the ones that are relevant to your business and target audience. For example, if your customers are mostly late-teen or millennial shoppers, Snapchat and Instagram might be a better fit for your business than LinkedIn.

Optimize Your Website

Let's face it, the competition online is fierce! When customers search for your business or similar services, you need to show up in the search results.

Invest in both paid and organic search engine optimization for your website, such as incorporating relevant keywords into your content and creating a Google My Business profile. Don't forget to optimize your site for mobile. More than 50% of all website traffic is generated through mobile phones.

Develop a Content Strategy

The secret sauce for publishing highly effective, memorable content online is taking a long-term, strategic approach. Developing a content strategy ahead of time helps you stay focused and maintain consistency over the long-term.

Your strategy should at least address these questions:

What kind of content will you post?

Where will you post it?

When will you post it?

How often will you post?

Make sure you integrate your content across all online mediums to reflect your brand voice, purpose, and business goals.

Focus on Visuals

Here's an 'eye-opening' fact: 90% of information transmitted to the brain is visual.

Making effective use of colors, symbols, images, and videos in your content and on your website can help you leave a long-lasting impact on your audience. Studies show that placing a video on your landing page can increase conversions by 80%. Additionally, you can switch up your content strategy by posting eye-catching infographics on your blog and social media every once in a while.

Leverage Social Proof

97% of customers read online reviews about a business before making a purchase decision. Potential customers trust other people more than they trust businesses. And you need to leverage this fact to your advantage.

Here are some tips on leveraging social proof for your business:

Showcase positive online reviews on your website

Promote user-generated content, such as customers' photos of your products

Reach out to and collaborate with social media influencers

Flaunt your numbers, such as the number of downloads, customers, and sign-ups

Publish successful case studies of your clients

Engage with Your Audience

Gathering followers on social media isn't enough. To make sure your online presence is memorable and effective, you need to consistently engage with your audience to stay on top of their minds.

Start conversations on social media by posting engaging content, such as polls and contests. Also, include calls-to-action at the end of your blog posts to encourage feedback.

And don't forget to respond to comments and reviews on both social media and blogs Appreciate the positive reviews and try to politely address the concerns expressed by the negative ones.

Keep Track of Performance

To establish a strong online presence, you need to consistently measure and improve your marketing campaigns. Keep track of your analytics even if it's the number of likes on a certain post. Take inspiration from high-performing posts and learn from the ones that aren't doing so well.

Follow all the conversations related to your business on social media, forums, and other online platforms. This gives you valuable insight into what customers think about your business.

Be Consistent

Establishing a powerful and memorable online presence doesn't happen overnight. Regardless of your industry and niche, building a strong brand reputation on the internet takes time and effort. Most of all, it requires consistency. Dory was right – you need to keep swimmin'!

But being consistent doesn't just refer to the frequency of your posts. It's just as important to make sure the quality of your content stays top-notch over time.
Maximize Your Online Presence Today
Any business can create a website or a social media profile. To stand out from the crowd, you need to create a powerful, long-lasting impact on customers through your online content. Follow the steps above to maximize your online marketing efforts and stay ahead of your competition. Remember, the key is to prioritize, stay consistent, and be patient.
Ready to showcase your business or brand?
Create a simple small business website with Onepager
Start Building