5 Tips For Taking Your Wellness Small Business Online With A Great Website
At Onepager, we believe that one of the most important small business verticals continues to be wellness. From therapy, to yoga, to physical rehabilitation, services that help provide the individual with a healthy body and mind are necessary for everyone to live up to their full potential and have their best daily results.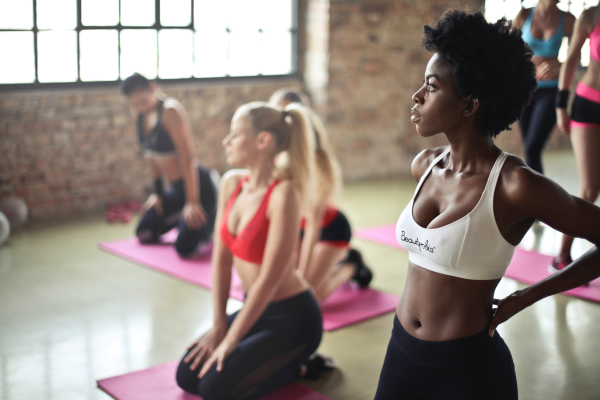 For any small business owner providing wellness services, an easy-to-navigate, great-looking website is crucial towards advertising your services and driving leads. In a very crowded space, wellness practitioners and leaders may find it difficult to drive business and leads online. It is important to stand out amongst the many qualified instructors, trainers, and teachers in the space by adhering to a few simple tips when creating your website to advertise your wellness business.
Create a sense of what sets your business apart using strong visuals

When people search online for a great yoga teacher, a top place to practice meditation and more, they often are served ads on search engines or receive listings in insurance databases that do very little to show off the business outside of written copy. Because many businesses in the wellness space rely on atmosphere and careful in-house curation of space, lighting, and general environments unique to wellness, it's important to have all of these displayed prominently on your website. Doing so will show the outside potential customer how you have put time and attention to the details of your wellness practice to create the perfect setting for them to feel comfortable in.

Make your contact info easy-to-find and accessible from your landing page

Any small business owner in the wellness space knows that this industry is one of relationship building and earning trust with your customer. Many times, contact info on homepages can get lost in the clutter of all of the other information you are trying to relay to your audience. By having clear contact info and fields displayed prominently on your wellness website, you are already opening up healthy lines of communication with your prospective customer and building trust from the very first time a customer lands on your page.

Offer customer incentives to come in and advertise at specific times of the year

Seasonal holidays can lead towards increased seasonal stress. Creating great online classified ads during the times when your services are needed most will drive new business when your clients need it most. Adding promotions such as a free add-on can help keep customers satisfied and coming back for more.

Make your top customer reviews shine

While it's not easy to always handle or deal with negative customer reviews on sites such as Yelp, your own personal website gives you an opportunity to help control your own narrative and feature customers who are happy with the services you work so hard to provide. Make sure to highlight these experiences on your site. Furthermore, encourage customers at your retail location/place of practice to leave positive reviews if they have enjoyed their time at your wellness practice.

Use the time and money you save from using a website builder for your teaching/instruction

Using a website builder vs. hiring someone to build your personal site or turning to alternative platforms such as WordPress saves you time, energy, and money. By opting to use a website builder that fits the specific needs of your wellness business, you can put all of your efforts into expanding your practice – not maintaining your website!
We think you'll be able to create an amazing site for your wellness small business using all of these tips. Namaste!
Ready to showcase your business or brand?
Create a simple small business website with Onepager
Start Building