Adding a Favicon to Your Onepager
Adding a favicon to your Onepager is a little touch that helps your brand, ever so slightly, stand out from your competitors.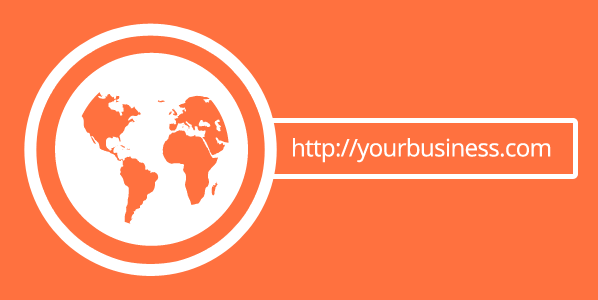 You know the little icon that every website has right by the domain name? That's what the internet calls a favicon, short for favorite icon. Microsoft coined the term with their release of Internet Explorer 5, way back in 1999. Instead of bookmarks, IE uses the term favorites, so the thought was these icons would help represent sites in a list of saved websites.
Since 1999, all browsers have implemented support for favicons and websites everywhere have been creating their own icons to represent their sites. With your Onepager, we set the default favicon as our own favicon. But, you can change it to your own, which matches your business/brand/site.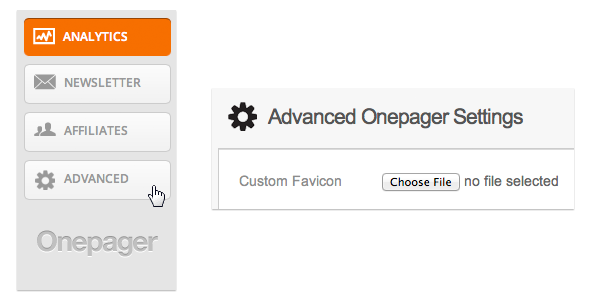 Changing Your Favicon in Onepager
As a paid user, all you need to do is login and head to your Dashboard. There, in the left hand column, click on Advanced. On the Advanced screen, look for Custom Favicon, which is where you can upload your own favicon.
Some Notes About Favicons
Favicons are shown at 16×16 pixels. So when you're creating yours, be sure to create it at that size so you have a good idea of what it will look like to your users.
16×16 is small! You'll need to keep your favicon simple since only so much information can fit in 256 pixels. This might mean removing parts of your icon, using just the first letter of your company name, etc. But, it's fun to work within limitations, so be creative!
Try to save your file as a transparent png if you can. That way, users with different browsers will see you favicon on the background of their browser toolbar and not whatever background you had set in your image editing software. This is particularly true for Google Chrome users.
Sign in to your Onepager and get started.
Ready to showcase your business or brand?
Create a simple small business website with Onepager
Start Building