Featured Onepager: Albany Hiking Project
Today's Featured Onepager is quite picturesque!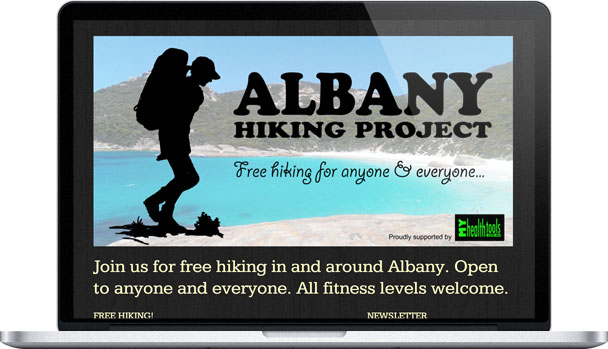 The Albany Hiking Project is a group of outdoor enthusiasts who lead free hikes in their hometown of Albany, Australia. Whether hikers want to clear their minds or build endurance, AHP has a trail for everyone.
Why We Like It
The bold contrast between the header image, text, and background creates visual interest while maintaining balance. It sets up a little scene, which it guides your eyes through: first you arrive at the group's name, make your way to the hiker silhouette, and finally take in the beautiful scenery. It's like your eyes have just taken a relaxing mini hike themselves!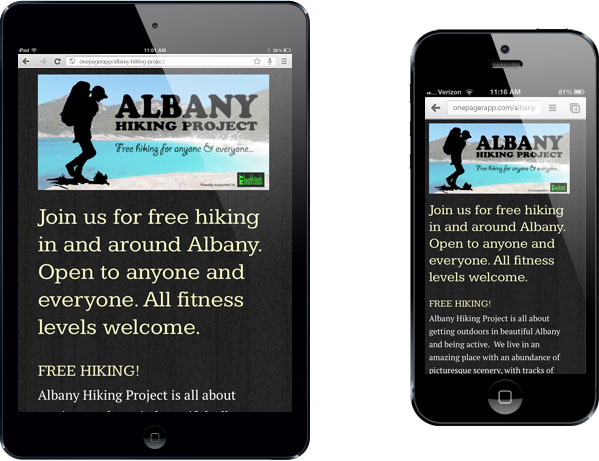 Now that you you've realized how great a hike would feel, you can check out the time and location details. And if you want to learn more? Just leave a message at the bottom. The casual, friendly tone of the text makes you feel welcome and encouraged to join. If you live in Albany, we suggest you go take hike in the best way possible—with the Albany Hiking Project!
Congratulations to Albany Hiking Project for being a Onepager trailblazer!
Ready to showcase your business or brand?
Create a simple small business website with Onepager
Start Building