Best Health Insurance Options for Small Businesses and Self-Employed Individuals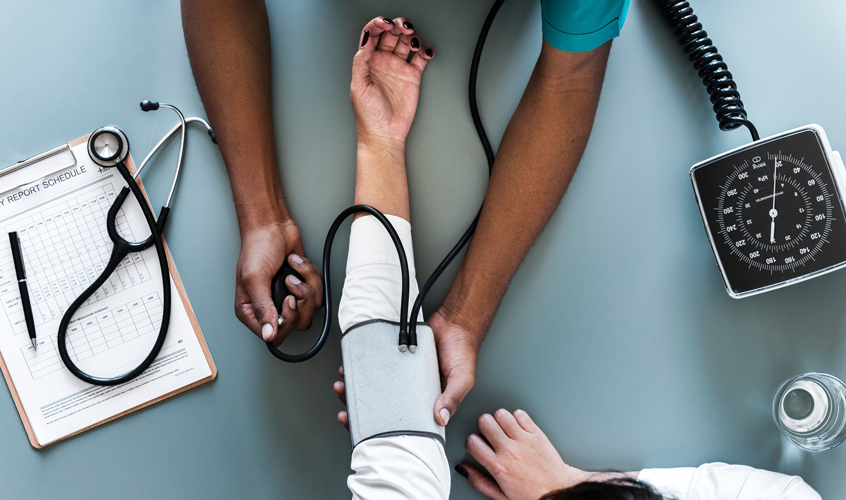 Here at Onepager, we are always looking for solutions to make running your small business easier.
As small business owners, we know that healthcare coverage requires our attention throughout the year. We understand that health benefits are costly and difficult to pin down. This article is here to help you navigate the healthcare selection process and better understand your options.
There are many reasons to consider offering healthcare to your employees. There are legal requirements that you need to adhere to depending on the size of your small business. If you're a small business employing 1-50 full-time employees (FTEs) vs. a small business employing 50-100 FTEs or over 100 FTEs, there will be different requirements for the level of healthcare coverage you offer. Alternatively, you may not have to offer it at all. There is a regulation called Employer Shared Responsibility that you will have to consider if you have over 50 full-time employees. If you have fewer than 50 full-time employees, you have less to worry about in terms of the Affordable Care Act. Make sure to review the IRS and HealthCare.gov guidelines around small business healthcare coverage reporting and regulations. You are also going to want to look into the qualified small employer health reimbursement arrangement (QSEHRA).
Non-legally required reasons for offering healthcare
According to Glassdoor and Fast Company, employees consider benefits very strongly before accepting a job offer. Healthcare benefits are the number one priority among the benefits offered. This is above paid time off, vacation, performance bonuses, sick days, and retirement plans!
Offering a variety of healthcare options helps with employee retention. If you care about employee retention, the right mix of benefits, including strong healthcare coverage, will help keep them happy and employed with your small business.
A healthy workforce is a productive workforce. Actively disengaged employees have been shown to have a correlation with employees who are in poor health.
Offer benefit options that keep your employees happy and engaged, and they will trend towards healthier lifestyles. Healthier employees take fewer sick days!
Affordable Options:
Let's first discuss high deductible healthcare plans paired with Health Savings Accounts (HSAs). If you have a relatively young or healthy population, high-deductible healthcare plans (HDHP) or consumer-directed healthcare plans (CDHP) paired with health savings accounts (HSAs) is a great way to reduce costs and acts as an alternative retirement vehicle. HSAs work to reduce costs and give employees independence and support self-service and self-management of their healthcare needs. It's important to weigh the pros and cons of traditional health care (PPOs) versus HDHPs with HSAs before choosing to offer one to employees or enrolling in one for yourself.
There are voluntary benefits including traditional healthcare options (such as a PPO) paired with Aflac for small business. Offer voluntary benefits on top of your regular healthcare coverage. That will help defray costs that employees or your company might otherwise need to take on.
Examples of voluntary benefits
Short-term disability
Cancer benefits
Hospitalization benefits
Accident insurance
Hospital confinement indemnity insurance
You may consider the Small Business Health Options Program (SHOP) for small businesses (with 1 – 50 full-time equivalent employees) that want to provide health and dental coverage to their employees. For coverage starting January 1, 2018, employers can enroll in SHOP through private insurance companies, or with the help of a SHOP-registered agent or broker. SHOP plans are generally the only way to qualify for the Small Business Health Care Tax Credit to lower premium costs.
Personal Solutions
Open Enrollment for 2019 ended on December 15th. If you missed open enrollment, you might still be eligible through a Special Open Enrollment Period, Marketplace, Medicaid, or CHIP. You may still have options! Additionally, each insurance carrier has a dedicated page for small businesses / small business owners.
Private Options
Other health tips
It's no secret that health insurance costs less when you and your employees are healthier. There are a number of good daily practices that will help keep premiums low.
Use standing desks
Use PeopleKeep to offer personalized benefits
Encourage healthy eating when catering events or choosing restaurants
Create a culture of health–it'll help employees feel empowered
Take a look at the future of healthcare plans for small business in 2019
Ready to showcase your business or brand?
Create a simple small business website with Onepager
Start Building