16 Best Small Business Apps To Save Time With Administrative Tasks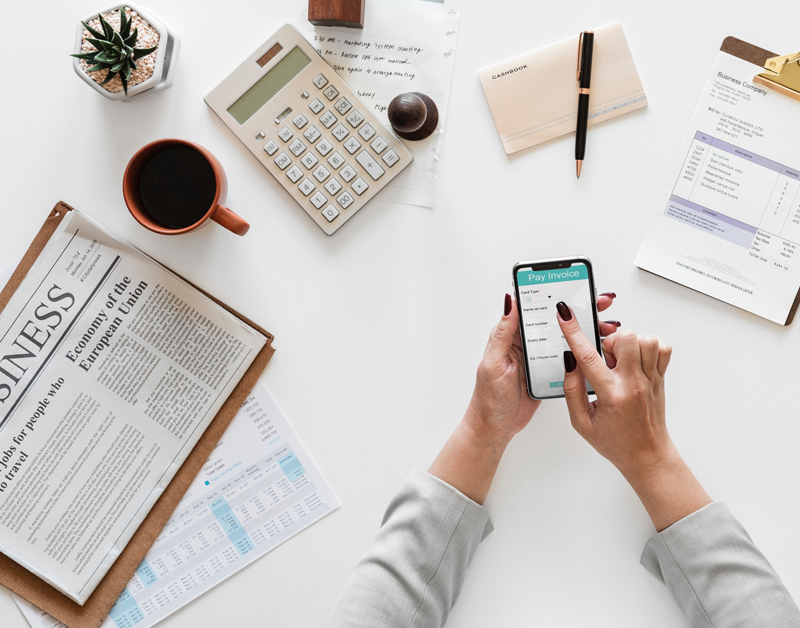 Starting a small business can be a whirlwind experience, especially when it comes to managing administrative functions, but we are here to help make it as simple as possible. There are so many factors that we often don't account for when first starting out. Like how to store and secure your files, how to do all of the business admin tasks when you're a one-person show, and when you're ready, how to hire and retain top talent to do it for you.
If you do have staff, knowing how to administer health benefits and manage payroll are probably big concerns. Factor in all of these issues, and you don't have much time to think effectively about your product and next steps let alone remember all of the day-to-day minutiae! Small business owners probably struggle with remembering the passwords to their administrative accounts, remembering to save their receipts and expenses for their accountant at the end of the year. They are also learning how to create professional invoices and figuring out how to stay legally compliant as business and trade laws change. No one should have to manage it all by themselves without the proper tools. That's why technology and, Onepager are here to help.
Above is just a short list of administrative concerns that we hear plague our small-business owners and readers. To help put these concerns to rest, we've compiled some of the best web and desktop-based apps and services to get through your never-ending administrative checklist, line by line, for good! To make this process as efficient as possible, we're also including a time management plan for getting yourself set up so that you can go back to focusing on what's most important: running your business. Many entrepreneurs complain that they don't have the bandwidth to focus on growth, because they spend too much of their day paper-pushing (digitally, these days) and checking email. Put an end to that NOW with the admin solutions we've curated for you below.
There's a saying that you've definitely heard before about technology and business… think of anything you need, and: "there's an app for that." These days though, we are all bogged down a bit by what business psychologists call "information overload." The problem with it is, even though there may be an app or software solution for "that" business need, it's almost impossible to get started when you're overwhelmed with info. That includes having too many solutions to digital problems and not having a management plan. No worries! We've got your back. We've put a twist on another saying we prefer better: Keep it simple, and savvy!
Here's how to make the most of our recommended admin apps:
Make a list of administrative tasks you manage weekly and daily.
Decide if they should be solved by staffing or technological solutions, or both.
Budget how much you can to invest in software licenses and subscription fees.
Read through our list of solutions and check our their apps/websites.
Schedule demos with your favorite.
Sign up and go through the administrative onboarding process.
Final step: Enjoy your new found hour or two to focus on what matters the most for your small business, and let the algorithmic masters help you tackle the rest.
Here are some of our favorite business solutions (with descriptions written by the vendors themselves and compared on Capterra.com ):
Automating Sales and Marketing
HR Talent/Recruitment
Taxes
Password Management
File Management
Project Management
Now that you're all set up and ready to rumble, don't forget to check back on the Onepager blog to stay up to date on the latest business solutions to solve everything from your everyday needs to your most complex business questions. Stay in touch and let us know how the products worked for you and if you have tips for other business owners for how to simplify and streamline the daily grind.
---
Articles In This Series
Creating A Marketing Strategy That Will Help Your Business Succeed
Where To Find Support As A Small Business Owner
Best Ways To Acquire And Retain Customers
Getting Your Small Business Started
The Survey Results Are In: Small Businesses Share Similar Concerns
Small Business Shared Experiences Survey
Ready to showcase your business or brand?
Create a simple small business website with Onepager
Get Started