Meet Christina Vuleta, a 40-Something Who's Teaching 20-Somethings to Be More Disruptive, Part 2
Christina Vuleta is the founder of 40:20 Vision, a non-profit dedicated to bridging the gap between 40-something women and their 20-something counterparts. Christina had too many interesting stories to fit into one post, so we've published her interview in two installments. Here's the second half!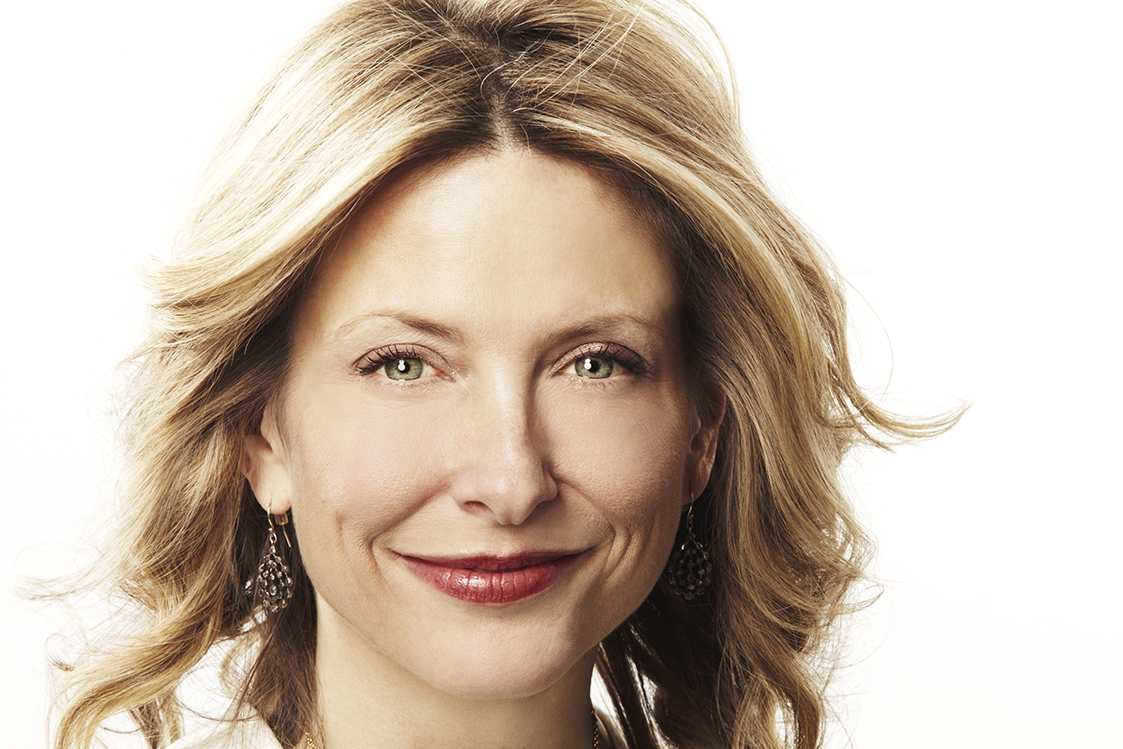 If you were to give advice to your 20-year-old self, what would you tell her?
To not box yourself in or think that you have to follow a certain path. Just because there's one traditional path in an industry, doesn't mean that you need to take it. The best thing you can do is figure out what your strengths are and where those strengths are valued. You can be in companies where the people that get the most attention are the people that bring in the most business, but you don't have to be good at new business to succeed in a company. If you're really great at customer relationships, that's really important too. Where the most noise is isn't necessarily where your biggest values and successes will be. It's really more about figuring out what your strengths are, what you like to do. Then figuring out where those are valued so you can really flourish and grow.
Also, not to get sidetracked by what everybody else is doing. And to put money in your 401K or savings or whatever you have. Just to know that there's always going to be more opportunities. Every time you have a failure, it feels like the end of the world, but pretty soon you're like, "Ah." If you go through enough ups and downs, you know there's going to be an up. Just know—as hard as it is at the time—there will be an up, and if you're relatively smart and good at what you do, you'll be able to create something.
Is there a past failure that you're really grateful for now?
When I was in my 20s, I had a career at the job that I started after college. It was at an agency here in New York City, and I progressed pretty quickly and was doing well. Then, as things happened, I was thinking, "Okay, maybe I want to switch." I was in advertising, but I wanted to switch from media into account work. Strategic planning didn't exist yet, so I was still working my way towards that. Anyway, I was a little bit afraid to quit my job. It was bad times. There was this fear of, "What if I quit and don't get another job?"
Then my boyfriend got transferred to California and he wanted me to move with him. At first I was thinking no, but then I thought, "What the hell." I quit my job and I moved to California and got a job over there. Then I decided, "Shit. I really miss New York." I never thought I was going to stay in New York, but moving away made me realize how much I loved it.
Where'd you grow up?
Ohio. I came here by accident. I always was like, "I'll live here for a while, then I'll move to Chicago." When I came back to New York after California and got a new job, it just took away any fear of quitting and gave me so much more confidence. It also made me realize how much I love New York. I had friends that would say things like, "I'm sorry California didn't work out for you," but I'd tell them it was the best thing that ever happened to me. If you're successful, you're ambitious, you've done something that shows that you're learned something new, don't be afraid of quitting to do something.
The same thing happened with 40:20 Vision. I would worry, "What if it doesn't work out?" So what? What if it doesn't? I built something. I did something. I went around the country and talked to 200 women. I have something to show for it. Some people would consider that a failure, but I consider one of the best things to ever happen to me.
Sometimes it's easier to worry about the known things you're going to "lose," rather than the unknown things you'll gain. Why do you think that happens?
Just because you had dreams or you had a plan of what you thought your life was going be at 20, doesn't mean you're the same person when you're 30. You're holding on to what you thought your life would be like, but maybe where you want to be has changed. It's important to not have such a set path. To think, "Maybe I've made some decisions that got me here. Why did I make those decisions?" There must have been some reason why you did, so you must have enjoyed the things that got you here. How do you look at that and reassess and make new goals?
I guess that's one of the biggest things that happen during a big change. Instead of focusing on what you don't have, why not focus on what you do have? It just opens so many more opportunities and creates better energy.
Ready to showcase your business or brand?
Create a simple small business website with Onepager
Start Building