Featured Onepager: Eventurers
This week's Featured Onepager is encore-worthy!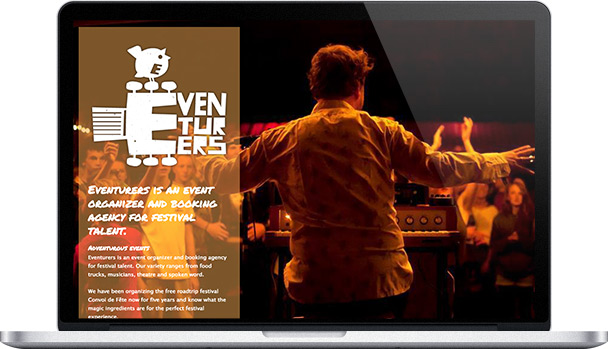 Eventurers is an Amsterdam-based event organizer and booking agency for festival talent.
Why We Like It
If you followed the man-made disaster that was the Fyre Festival last week, you learned any things, such as: Ja Rule is bad at apologies, money doesn't buy class, and to book all talent before a festival begins. However, if Ja Rule and his co-organizers enlisted the help of Eventurers, all of this could have been avoided. Instead of refunding attendees, they'd be offering them a top-notch festival experience, confident they'd all be back next year.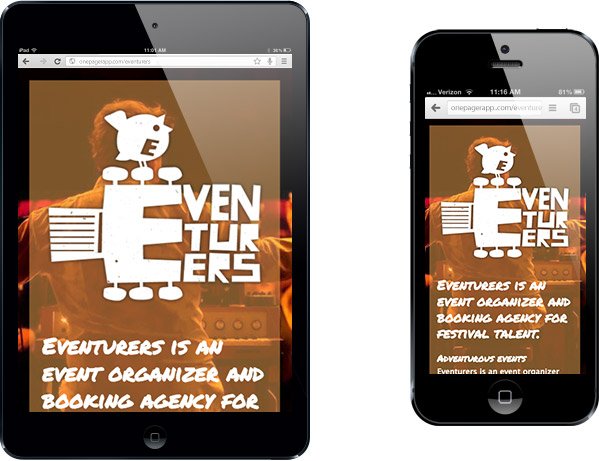 The first thing we noticed about Eventurers' site is the striking background image of a musician performing in front of a live audience. The perspective makes you feel like you were right there at the performance, with the high contrast and warm tones making it feel equally dramatic and welcoming. By using a coffee color behind the text that picks up the warm hues of the background photo, they smoothly tie together the dramatic visuals and written information.
When you scroll further down the page, you'll find photos of performers from previous festivals, which all link back to the performers' sites. This is a great way to lead visitors to more information about the types of acts you'll see at an Eventurers' festival, as well as great way to continue to support the artists they work with. Using relevant external links also strengthens SEO, which will help lead new clients to Eventurers' site.
Congratulations, Eventurers, on an impressive lineup of web design choices!
Ready to showcase your business or brand?
Create a simple small business website with Onepager
Start Building