Facebook for Small Business: Page or Profile?
What's the difference between pages and profiles and which is better for your small business?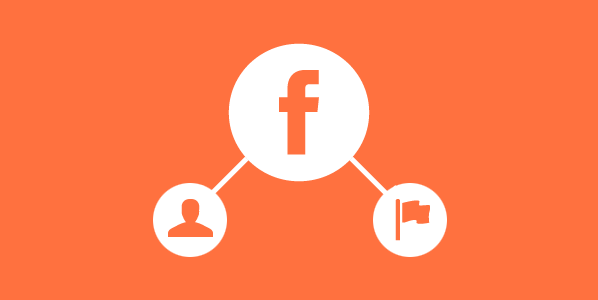 Facebook can be a great way to communicate with your customers and build a community of supporters for your small business. Make sure you set up that presence properly or you could create a lot of work for yourself down the road. If you're a business, you should create a Facebook page, not a profile.
The Profile
Facebook has always had profiles, which is the where people can post info about themselves, photos, and status updates. Every individual Facebook user gets a profile and can make friends and send messages. In the early days, a profile was the only option for a business that wanted to have their own Facebook presence.
The Page
A few years ago, Facebook introduced the page, which is designed for businesses, not individuals. The major difference is businesses can't have a "friend" relationship with individuals, instead, individuals can "like" a business and become a fan. Liking/becoming a fan is only possible through a page.
More About Profiles and Pages
Pages can be managed by many different users.
Pages allow several things to be done, which aren't available on profiles including setting up a discussion forum and apps.
Photos, videos, wall posts, and status updates are all available through business pages and individual profiles.
Pages can be "liked" while profiles can't.
That last point is important and can use some additional explanation. If you were to set up a Facebook Like Button (which is what we have in Onepager), you could technically have people "like" the URL of your Facebook profile, but that number wouldn't ever show on the profile itself (remember that profiles can't be liked). However, if you have a business page, users that "like" your Facebook page URL, will also be liking your page and that "like" would be shown on the Facebook page itself. This is one very important reason to make sure you setup a page for your business!
Switching From a Profile to a Page
Switching isn't that hard thanks to Facebook's tool, but there are some important considerations:
None of your photos or videos will move to your new page, except your profile photo, which will become your page photo.
All your confirmed friends and subscribers will be converted to people who like your new page.
You will become the administrator of your new page and can use the same login to manage the page.
If you've put a lot of work into adding photos, video and other content to your timeline, be prepared to back it up and re-upload it after switching. Otherwise, it'll be lost forever.
Hopefully now you see why it's important to switch sooner than later if you're a business with a profile instead of a page. As more time goes by, switching will become more and more of a headache.
Ready to showcase your business or brand?
Create a simple small business website with Onepager
Start Building