Featured Onepager: Fermanagh County Show
This week's Featured Onepager is a prime example of beautiful web design!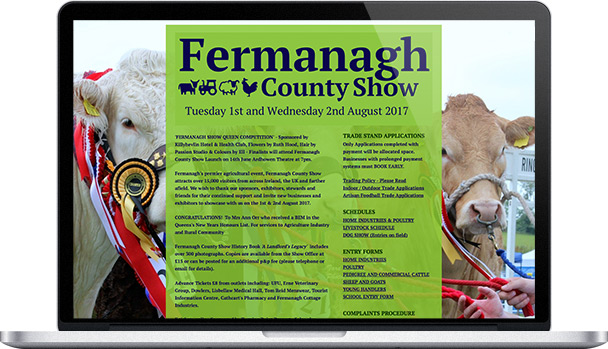 The Fermanagh County Show is the premier agricultural show in Fermanagh County, Ireland.
Why We Like It
The site's lively color scheme and clean design draws you in right away. The crisp, vibrant background photo of award-winning cattle gives you a crystal-clear idea of the setting. Playing off the red in the ribbons, the designer has smartly chosen its complimentary color, green, for the text's background, which also happens to tie in thematically with the event's agricultural focus. And finally, the high opacity allows for easy reading of the navy text while allowing the photo to show through just enough.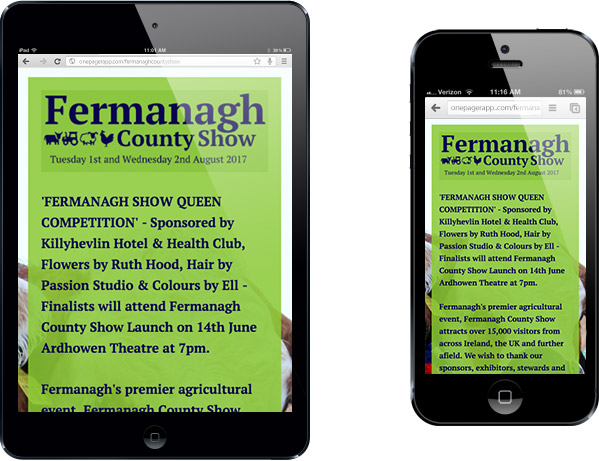 Not only does the design look great, but it also makes the page super easy to navigate. The main text area provides general information as well as updates leading up to the show. Since this is both a trade show and competition, it's really important that vendors and contestants can easily identify and access any paperwork they need to participate. Of course, the site totally nails it—all of the forms and materials they need are readily available in the right sidebar, organized by category: Trade Stand Applications, Schedules, and Entry Forms.
Congratulations, Fermanagh County Show, on a first-place site!
Ready to showcase your business or brand?
Create a simple small business website with Onepager
Start Building