How Donny Uses Onepager To Help Local Businesses After Success With His Own Lawn Care Business
Donny Dauphin, owner of D3 Lawn Care in Bethlehem PA, grew his business through his website and social media. Now he's helping other small businesses in the area get more customers by using Onepager and other online tools.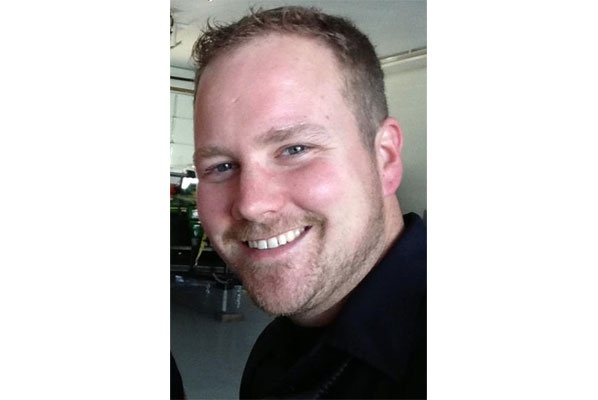 How long have you been doing social media marketing?
Officially, for about eight months to a year; unofficially, about three years. I have friends who own anything from a pet-sitting business to a local pizza place. They love what they do, but they need help distinguishing themselves from similar business. I'm specifically referring to creating an online presence. My goal is to get your small business visibility. Visibility increases customers. More customers equals more profit. If your business isn't online, you're missing out.
What where you doing before?
I finished two years of college and was offered a management position at a pharmacy. It was a great job, but I realized that it wasn't for me. Three years later, I had the opportunity to work on as an EMT on an ambulance. I said to myself, "What's life without taking some risks?" All the while I had a lawn care business with three employees, which I still run today. Thanks to social media and "visibility", that business has since grown and become my main stream of income. I saw how it helped my small business grow first hand, which developed my passion to help other small businesses.
Did you launch your lawn business or social media business first?
Lawn care came first, and then I started the social media marketing and consulting business last year. I would set up meetings with friends who noticed how well my lawn care business was doing. They would ask how I was getting so many phone calls. It all started with the local pizza place. Now I have everything from cleaning companies to music shops. These businesses had no idea what they were missing. The best perk? Free pizza!
How did it initially occur to you to help businesses out in that way?
I jump-started my lawn care business with Angie's List and that's what broke me into the social media field. I just did it on a whim, and I didn't even really have a business established yet. There was a pizza shop, and I asked if they had a website. The owner said no, so I said, "Hey, I can make a website with you. We can get going on Facebook and you'll be up in no time." He said, "What do you charge?" which was funny because I didn't even do consulting at the time. I blurted out the first number that came into my head, "Well, $250 bucks for set-up," and he goes, "All right. When can you come in?" That was my first sale.
How'd it turn out?
Now he gets an average of 450 views a month, which is great for a small mom-and-pop pizza shop. Most people just need to get a phone number or view the menu. When small business don't have this simple information, they lose customers.
Then I started setting up other businesses on Angie's List, but eventually moved into setting them up with their own websites on Onepager. When I saw your Agency Plan, I incorporated it into my social media package and got more into the private branding side of it. Onepager has become my backbone.
After working with the pizza shop, how did you build your client base?
Word of mouth. I actually started working with a second pizza shop from a verbal referral—Frank's Pizza. Every time I go into a small business, I'll ask them a few questions to qualify them and see if we will be a good fit. Even if they don't want to invest in their business, I'll give some free advice. I'm here to help people. Don't worry about the money, that will come. If your heart is in the right place, money will follow. Small business owners are a lot like us, willing to change and adapt and they'll do anything to gain more customers.
As for your lawn care business, is that also word of mouth?
All businesses are word of mouth. Is that where most of my customers come from? No. The website, Facebook page, and Angie's List are the three main sources. I added an estimate request form on the website that shoots an email immediately to my phone. People are blown out of the water when I call them within 5 minutes of filling out an estimate request form. You're half-way to selling them when you're responsive.
Would you say that responsiveness is one of the most important aspects of your business?
Yes, making the customer feel like they are number one. A lot of businesses have lost this and it's sad. You have to care about the customer first and then the money will follow. Providing information up-front, being straight with the customer, doing what you say you're going to do, and be honest. All that stuff is intertwined. The way you present yourself, your MO, it's so important.
What would you say your MO is?
I'd say professional, honest, and efficient. I'm a straight shooter. I'm big on efficiency. Don't worry about the little things, don't nitpick. Worry about the dollars, not the pennies. Keep your chin up when it gets tough, and a positive attitude will make you rise above the rest.
What do you think is the biggest obstacle in starting a small business?
The biggest challenge that I've had is being a jack of all trades and master of none. If you're doing everything yourself, you can't really get good at any one thing, and a good business has many different sides. You have to cover all those upfront because you can't afford to pay somebody to do them for you. Eventually, you will have to remove yourself from the business. What I mean by this is that you have to know when to take a step back. You have to be willing to spend a little bit of money, invest your time, and take a calculated risk. Many successful business owners agree that the biggest risk is not taking one.
Let's say someone gave you $5000 to invest in your business. What's the first area you'd invest that in?
I'd hire a salesperson or somebody to take away any of the tasks that I don't have to do myself. That way I could focus on growing my business, gaining more customers, extending my knowledge base, learning, and reading. All that stuff is really important. A couple of years ago, I would want to go out and cut all the grass to make sure that it was done correctly, but you've got to take a risk and pay somebody else to do it. You have to know when to remove yourself from certain aspects and hire somebody else.
What's your favorite small business and why?
Kelly's Cleaning and Personal Assistance in Bethlehem, PA. Kelly is a super friendly, highly motivated individual who focuses on the customer's needs. She's a full-time mom and grows her business on the side. She is my favorite because she has recently grown her business from 1-2 jobs per month to more than 10. I'm proud of her. I'm always excited to meet with her and discuss new processes or techniques that she has learned and how she applies them to her business.
Is there a standard aspect or feature on Onepager that you find most helpful?
The custom domain feature. I love that feature. I just like the fact that you can be sitting with a customer, creating a website, and instantly be able to see if a domain name is available. It's so easy. You type in the web address, you hit a button, and then you see either a green check mark or a red x. It's right there, instead of having to go to another site to see if its available.
From the point of view of your lawn care business, is there another feature you find helpful?
Absolutely: the form feature. It's easy for your customers, but it also saves my business time. People don't necessarily want to make a phone call anymore to talk to you. If there's an online form they can fill out, it actually saves you time and money because that information gets sent to your email, instead of you having to spend time on the phone. Efficiency!
Ready to showcase your business or brand?
Create a simple small business website with Onepager
Start Building