How Friendship and Shared Passion Helped Build An Interior Decorating Business
Take two friends and throw them into a brand new business as co-founders. What will you get? In the case of childhood friends Lori Mancini and Julia Carbonetta, you'll get a recipe for success.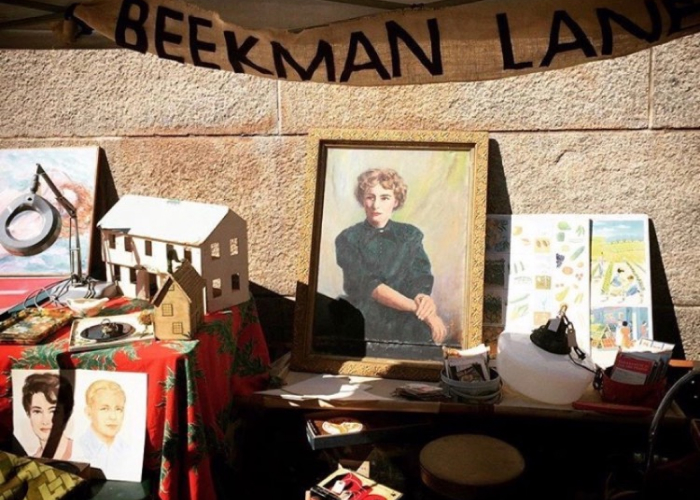 Lori and Julia opened their interior decoration studio and antique & home goods shop, Beekman Lane, in 2011. Their friendship served as the foundation upon which they built their business. Julia suggests that their long relationship laid the "groundwork" that enabled the two to build a business during a recession, pivot business models when the economy changed, and continue to pursue their passion to this day.
As children, Lori and Julia lived a few blocks from each other off of Beekman Lane. Lori recalls: "We used to go to flea markets as children together, and hunt for fun vintage pieces." Those flea market escapades planted seeds that would eventually blossom into a successful business partnership.
After studying design and art in college, Lori and Julia contemplated their next steps. Their mutual interest in vintage pieces and common aesthetic led them to consider opening an antique storefront together. In 2010 and 2011, rents were cheap as the country fought through the recession. Eventually, they came across a space they could afford.
Lori remembers when they found the property: "When we found the space, we decided to go for it."
Their longtime relationship and common background allowed them to hit the ground running. Lori describes their initial business building as getting "back to childhood basics." They knew the best places to search for inventory and hand select pieces that fit their look.
They weren't going to be just another antique shop, and they weren't going to simply flip product Online. They describe their process as an "old fashioned business model." Running back and forth between managing the store and finding inventory at regional markets was a "juggling act," but it allowed them to build the store that they dreamed of. Early customers noticed, and they liked what they saw.
Their selective eye and unique look wasn't the only thing that brought customers in the door. Julia described the feel of the original store: "[It was] our partnership together in the store that people really enjoyed." Their partnership was a friendship, and that was inviting. The locals were attracted to the environment.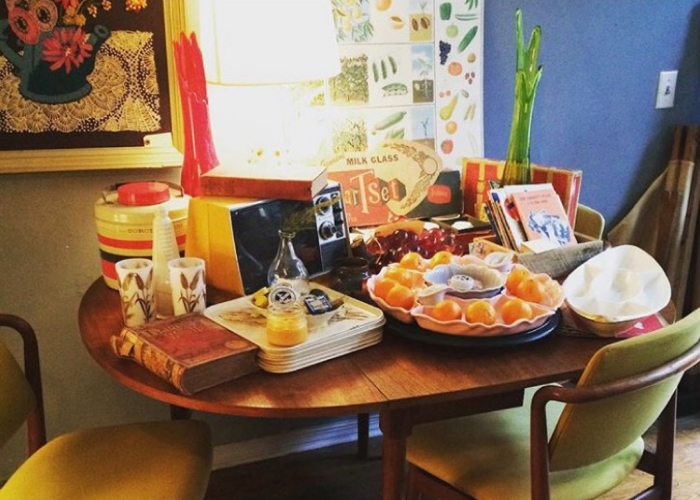 Shoppers became regulars. Regulars became friends. Soon, Beekman Lane was multi-purposing their storefront as a neighborhood gathering place. They hosted parties and started decoration consulting services.
Beekman Lane expanded beyond a business venture between friends. It became a community project. Lori quips: "It was magic in Jersey City". They admit that their successful combo of friendship and business partnership is rare, and they have appreciated that from the beginning.
Their interests and skill sets naturally complement each other in their business setting, but how does their friendship withstand the inevitable tension that pops up between business partners? For starters, they are honest with each other.
From the get go, they acknowledged that the store was "work". A successful working relationship required open feedback. They committed themselves to regular, constructive feedback without taking anything personally.
This open communication was critical to Beekman Lane's survival when the economy they founded the business in started to change. As the economy recovered, rents in the area doubled. Many independent businesses closed their doors and chain stores moved in.
Lori and Julia had a transparent conversation about their business. Lori recalls: "We sat down and talked about it. It didn't make sense financially for us to continue the storefront." They needed to evolve, and they did.
They closed their storefront and focused on interior decorating and consulting services. The pivot was necessary, and it is the core business today.
The storefront was necessary in the early days. It showed customers what they were about, and what they were capable of. It attracted an early customer base, and that customer base spread news of Beekman Lane through word of mouth. But with an established presence, they didn't need it anymore, and it was too expensive to maintain.
Just as their friendship approach to business successfully launched the Beekman Lane brick and mortar store, it added a personal touch to the service-oriented business that Lori and Julia currently run.
Many interior decorators have a consistent look from project to project. Their look becomes a brand and that brand is what they deliver to clients across the board. Beekman Lane takes the opposite approach as Lori describes:
"Our projects look vastly different from each other, because we [go] in saying 'this is their house'. It's very personal. We want to respect what they're looking for. We want to interpret what they like if they can't vocalize what they're looking for. We want to make it into what they want."
They accomplish their goals when the get to know their client. Julia describes:
"[W]e were going in wanting to understand their style…. Sometimes clients aren't able to see their own style. We are a second and third pair of eyes."
The process starts with a consult. Lori and Julia ask questions. They ask for pictures, artwork, and other pieces that their clients like. Even when the client can't put words to their style, Beekman Lane can. In turn, they deliver a look that matches that style.
Their ability to put themselves in their customers' shoes is an extension of their partnership built on friendship. Julia concludes: "There's no formula." To understand what the client is looking for, you have to spend time with them. You have to get to know them. Julia calls this working with the client's eye.
Beekman Lane built its initial business by attracting customers to a friendly, welcoming space. Today, Lori and Julia continue to provide a welcoming environment through the decorating process. They hear their clients' needs, frustrations, and desires. And it's working.
Although Beekman Lane has left their storefront days behind, they haven't lost touch with the Jersey City community. They continue to set up mini storefronts at community fairs around the area. This allows them to see familiar faces and continue their childhood "hunt for fun vintage pieces."
Listen to our chat here:
Ready to showcase your business or brand?
Create a simple small business website with Onepager
Start Building