4 Ways to Increase Traffic to Your Small Business Website
Your website is one of the most important tools to reach customers, but it's only useful as long as the right people can find it. Search engine optimization (SEO) is crucial for making sure you get your website in front of the right eyeballs, and learning how to harness its power will go a very long way in attracting customers to your small business. In fact, 40% of total revenue comes from organic search. That's quite a lot!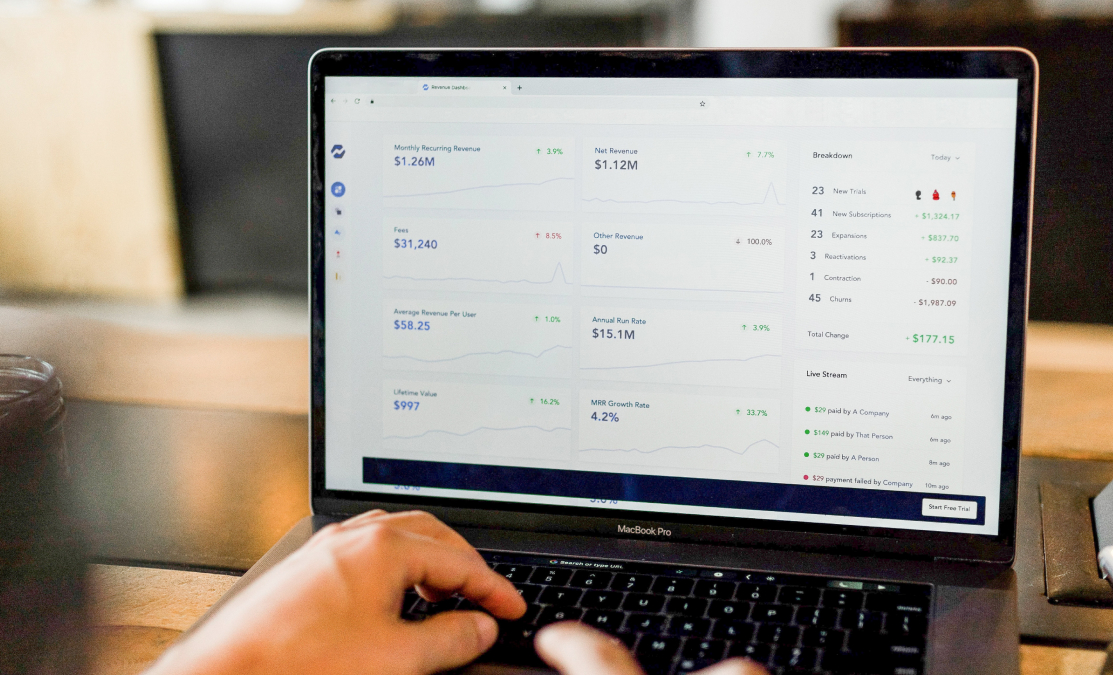 We know how precious small business owners' time is, so if you're new to the world of SEO and find yourself dreading the research part, don't worry! We're here to break it down for you:

SEO is the practice of improving your site's traffic through organic search engine results, like that of Google, Yahoo, Bing, etc. When someone performs a search on Google (or any of the other search engines), Google considers a bunch of factors to figure out which sites to rank and the order in which it ranks them.

Naturally, the higher your small business's site ranks in the results, the more traffic you'll get. Links that rank first have a 30% click rate, which drops to 2% at the bottom of the first page—and that's still on the FIRST page! So it's really important to make sure you're positioning your small business website to rank at the top.

So now that we've gone over the importance of prioritizing SEO in your business strategy, here are some tips on putting it into action, and positioning your website to rank as highly as possible.
Think Like a Customer

In order to figure out which keywords to use for your small business, you should start by thinking like your customers. Ask yourself: what terms would someone use when searching for your business, topics related to your business, or your competitors? You might even want to directly ask customers in-person to give yourself some ideas.

Once you have some initial ideas, there are plenty of tools out there to help you refine and build out your keywords. For instance, Google them and take a look at the related search terms at the bottom of the results. A similar idea is to type your keyword into Google's search bar, and see what relevant search terms pop up in the suggested terms below. You can also use Google AdWords Keyword Planner or Google Trends. All of these resources allow you to gain insight into what people are searching for.

Choose Keywords Wisely

It's also important to make sure that you're choosing keywords and phrases that will give you a competitive advantage, which means finding relevant terms that you have a shot at ranking for. For instance, if you're a shoe store, "shoes" would be a very difficult SEO keyword to go after, since there are already tons of companies—many of them large corporations like Zappos, Foot Locker, Nordstrom, etc.—competing for it. So it's wise for smaller businesses to find more specific keywords, since it'll give you a better chance of ranking highly. In the example above, you may want to think about any specialties you have that set you apart from other shoe retailers. Perhaps you have a great selection of women's hiking boots, in which case "women's hiking boots" might be a good choice.

Of course, while you want your keywords to be specific, you don't want them to be SO specific that barely anyone is using them! To make sure you're striking the right balance, you should use some of the tools mentioned above to see how many people are using them.

Write Quality Website Copy

In the early days of search engines, keyword stuffing was a common practice. People would stick as many keywords as possible into their content, and search engines would often reward them by ranking them highly. However, since search engines have gotten a lot more sophisticated over the years, this practice is penalized now. Algorithms consider a variety of factors, weighing each differently, in order to gauge the quality of a site.

So while you want to make sure to include your keywords on your site, you need to do it responsibly, in a way that allows the copy to flow naturally. Generally, a keyword density of about 2-5% is considered an ideal range. Quality over quantity! Remember, the ultimate goal is to create engaging content that's useful to your customers. The more people come to—and STAY on your site—the better that is for your SEO!

Think Locally

If you have a brick and mortar store, it's imperative that you take advantage of local SEO. It's like regular SEO, except it optimizes your site to rank in searches performed by nearby customers specifically. So if you're a pizzeria in Los Angeles, let's say, you'll appears in results when someone searches "pizza los angeles." While it's great if someone in Boston is hungry for pizza and found you, but it doesn't really matter much unless that person is willing to hop on a transnational flight (which is highly unlikely, though it would be a testament to your pizza-making skills!).

To give yourself the best chance of ranking for local searches, there are a few steps you can take. First of all, you can identify local keywords, using the same research and copywriting technique you would with regular keywords. In addition to your city or town, you may want to think about the larger metropolitan area, neighborhood—whatever location-based terms someone might use to find a business like yours.

In addition to your copy, there are other elements of your website that can help with local SEO. Making sure that your site is mobile friendly goes a really long way. According to this study, 61% of mobile users are more likely to contact a local business with a mobile site. And guess what? That's a built-in feature of Onepager—any site you create with us comes with a mobile friendly version at no extra cost!

You should also make sure that your physical address is listed on your website, which you can put in a few places: your footer, your contact section, and an embedded Google map. Which, yes, is a free (and very easy!) thing you can do with your Onepager.
To get started with us, sign up for your Onepager here.
Ready to showcase your business or brand?
Create a simple small business website with Onepager
Start Building