Landmark Diner: A Story About How Every Business Needs a Website
Despite being a business that many may think doesn't need a website, Landmark Diner's Onepager has been a big hit and driver of business.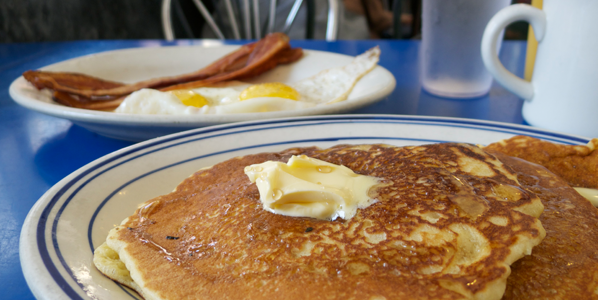 Landmark Diner is a family-owned diner in the SoHo area in NYC. It was a favorite stop for our team when we started building Onepager, partially because it was on the ground floor of our building. We were there so much, they became a big inspiration for Onepager: they didn't have a website, but we knew they'd benefit from something simple and inexpensive. When Onepager was ready to launch, we helped them build their site and have used it prominently over the past year for our own marketing.
Shocking results
We knew people would find Landmark's site through search engines, but we've been shocked at its success. Just last month alone, 452 unique visitors came to Landmark's site through Google, Yahoo! and Bing searches. That's 452 people that found them when searching with intent, so there is a good chance those people became Landmark customers. We're happy we pushed them to get a Onepager and are floored with the success their site has had.
What this means
If you're a small business owner that has put off building a site for months or years, think about Landmark and consider how many customers they would have missed out on over the past year if they hadn't invested in the small marketing expense of making a site. We've always thought building a site is the most cost effective marketing tool for a small business and we're happy we now have the data to prove it!
Ready to showcase your business or brand?
Create a simple small business website with Onepager
Start Building