Meet JohnPaul Bennet, an Education Enthusiast Who's Taking a Page From Your Book
Ever gone through your old college notebooks to discover that most of them are half-used? Instead of letting them sit in storage purgatory, JohnPaul and his non-profit Turn the Pages Foundation will take them off your hands and turn them into new supplies for students at underserved schools.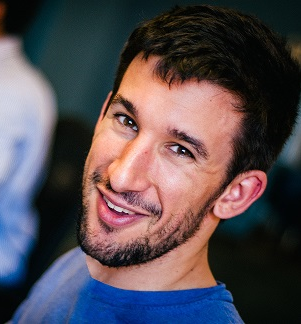 Tell us a little about Turn the Pages and why you started it.
Turn the Pages is a non-profit dedicated to improving the pursuit of knowledge for students who lack access to essential school supplies. Every year, we collect supplies from sponsor schools, which we call "Page-Turners," and match them with the needs of underserved schools, both locally and globally. We collect notebooks, pens, pencils, markers, binders, art supplies, textbooks, and reading books.
Lack of access to basic school supplies is a big reason children at underserved schools fail to advance to the next level, which is why we started the movement. We also wanted to give people who traditionally throw out supplies the opportunity to recycle by allowing children to reuse them.
How did you find your international partners?
We had friends working at different international organizations who were able to put us in touch with the right people. With other organizations, we cold called and emailed to begin conversations about working together. We're still at an early stage with a lot of work to do, so every introduction moves us a step forward.
How do you get the word out about your mission? What has the most useful tool been?
Initially, team members used their Twitter and Facebook presence to spread the word. We also worked closely with our Page-Turners and built strong relationships with volunteers during our collection events. The most useful tool has been our on-the-ground team who goes the extra mile to introduce us to influential community members.
What do you think is the biggest obstacle when starting a non-profit?
For us, it was narrowing down our mission to something specific. When you first start out, you want to run before you walk. Constant communication with the team, sponsor schools, and undeserved schools has helped us gradually refine our mission to something we could actually act on with limited resources. Funding is probably the biggest obstacle for other non-profits.
What is one thing that all small businesses could use help with?
From our experience, more introductions to the right decision makers. Small businesses would benefit greatly from getting in front of the right people when they're ready. Many times, businesses get stuck or fail to grow because they can't get to the right people. Other times, they do get to the right people, but it's at a time when they're not quite ready. Simplifying this process would be extremely helpful.
What is your favorite small business and why?
United Cerebral Palsy. They're a non-profit in Pennsylvania that educates, advocates, and provides support services to ensure a life without limits for people with a spectrum of disabilities. I love their focus on helping people with disabilities find jobs. It's a breath of fresh air.
If you were given $1,000 to invest in your Turn the Pages, how would you invest it?
We'd use it to buy school supplies for the underserved schools in our network, build a system to better match Page-Turners with underserved schools, and also to support the logistical costs of shipping school supplies.
What do you like most about Onepager?
Onepager was extremely easy to use as a non-technical person. We didn't need instructions or a tutorial. It's definitely the easiest web builder to use and allowed us to integrate our social media accounts to help promote our mission.
How has the site helped your cause?
It's helped promote and reinforce our mission to people who are not directly in touch with our team members. It's also greatly expanded our reach in the US and around the world. We're always surprised and humbled when someone from another country sends us an email asking to help or asking for school supplies. It has also made it easy to collect donations from generous people.
Ready to showcase your business or brand?
Create a simple small business website with Onepager
Start Building