Meet MJ Summers, a Bestselling Romance Novelist Who Used to Work in the Federal Government
MJ Summers is the author of the Full Hearts series, whose first book was an instant Amazon bestseller. When she needed to publicize her debut novel with a small budget, she created a Onepager, helping launch her into the literary star with a multipage site she is today. Her third book, Breaking Love, comes out Tuesday, and what better way to embrace fall than by curling up with a good read?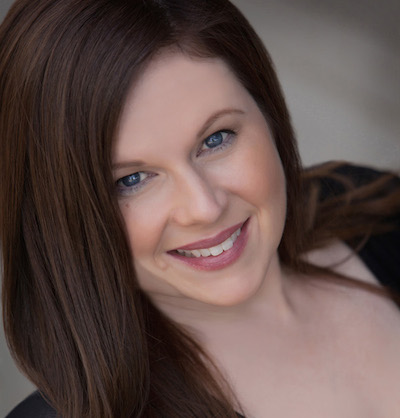 When did you start writing?
I started April of last year. It's a new thing for me, to be totally honest. I have a general science degree and after a long and windy path, found myself working as a mediator for the federal government. Then I had kids and stayed home to be with them for close to eight years before I began writing. I read a couple of contemporary romance novels and was inspired to give it a try.
How did you publish your first book?
To start, I self-published with KDP Select on Amazon since it was going to be an e-book. When you self-publish, it's really challenging to get your book into brick and mortar stores. I decided to go with Amazon because they have the lion's share of the market and give you 70% of your royalties, instead of the normal 35%. Luckily, it did really well. Now I have a publisher in Canada, HarperCollins. In the UK, Australia, and New Zealand, I'm with Little, Brown and Company, which is owned by Hachette. I've signed a four-book deal with both.
Were you actively marketing yourself to publishers?
The book had gotten really high in the rankings quite early on. About ten weeks in, I was approached by a German publisher wanting to purchase the rights to translate and sell it in Germany. My husband and I were wondering, "How do you decide that? How do you even know if it's a legitimate offer?" My husband started phoning some agents on my behalf and told them as fast as he could, before they would hang up, how many books I sold and that I had an offer from Germany, which we needed help brokering. Amazingly enough, it worked!
What advice would you give to a new writer looking to work with a publisher?
My best advice would be to have your work properly edited and then to turn your attention to marketing. For a lot of writers, this is tricky. If you haven't earned any money from your writing, it can be hard to scrape together the money for editing. I was in the same boat. I was lucky and had two other writers edit my book for me. There were still a few tweaks needed, so after I had earned enough from sales, I went back and hired an editor/proofreader. Her help was worth every penny. You want a polished end product. As far as marketing goes, Goodreads is a perfect place to spend your money because it's inexpensive and gives you so much exposure.
I also hired a publicist out of the UK, Nick Wale. He has a company called Novel Ideas, and he's passionate about helping Indie authors. He doesn't believe in charging an arm and a leg for his services because he knows that Indie authors just don't have the budget for it. He featured me in his e-zine. I think the whole thing cost $67 to get started working with him. His ideas for how to market yourself are brilliant. For me, it was huge.
At what point did you create a website?
September of last year. I think I had it up and ready to roll about two months ahead of publishing my first book. Later that month, I started publishing blog posts on Blogger, which is compatible with Onepager, so it goes seamlessly into my site. It was really nice to not have to think about updating that.
How else did you use your website? Were there any features in particular that helped you?
The Promotion feature really helped to drive getting reviews, which is normally a hard thing to do. I had cut a few scenes out of the book, and they were just sitting in a file on my desktop doing nothing. I thought, "What if I do a giveaway?" If a reader left a review, they could notify me through the website, and then I'd send them a secret scenes booklet. It really worked out quite well. It was very popular. The website was very reliable in getting me the requests. There was a point where I was getting about 60 requests a day.
What's next for you?
I'm rewriting and reworking my third novel, which is part of the series and will be out next spring. I've also started writing the fourth novel, which will be out closer to summer or fall. Once that series is wrapped up, I have a few more series rolling around in the back of my head.
I'm interested in looking at romantic suspense and seeing if I could create a world that would have a really long-running series with characters that people would want to return to over and over again. Those are the other sorts of dreams that I'm working on. It's exciting to not know where you're going and to have already achieved something that you didn't know was possible. It's great.
Ready to showcase your business or brand?
Create a simple small business website with Onepager
Start Building