Featured Onepager: Moksha Raw Organic Skin Food
This week's Featured Onepager has us glowing!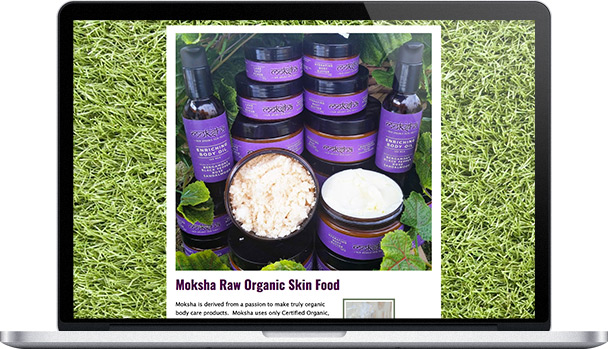 Moksha is a line of organic body care products made in Bundaberg, Australia.
Why We Like It
We knew it was possible for our stomachs to crave nutrients, but now after looking at Moksha's site, we've learned it's also possible for our epidermises to (also, before looking it up, we could've sworn the plural was gonna be "epidermi"). The in-depth, evocative descriptions of each product let you know about all the awesome, natural ingredients you'll be treating your skin to. And not only do they sell you on the luxurious experience of using Moksha, but also educate you on the advantages. It's kinda like giving your skin the health benefits of eating its vegetables while rewarding it with an indulgent dessert.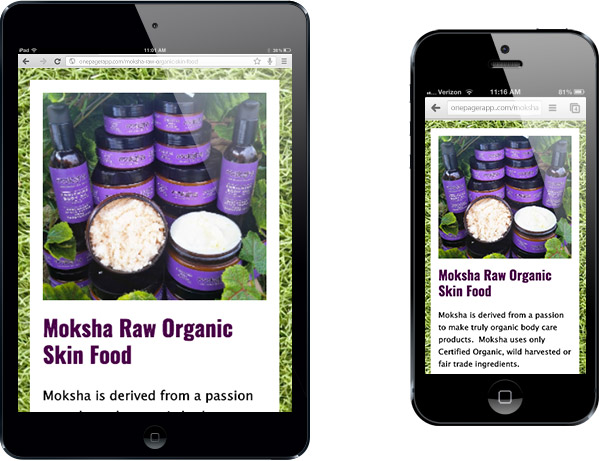 Moksha has also made great use of our PayPal feature. Once you're done reading up on the products, you can easily select which ones you want to buy in the right sidebar. Each product has photos, details, and its price right there, so you know exactly what you're getting. Then all you gotta do is press the PayPal button, and you'll be on your way to your skin's best self.
Congratulations, Moksha, on a site with all the right ingredients!
Ready to showcase your business or brand?
Create a simple small business website with Onepager
Start Building