New Subscription Plans for Multiple Onepager Accounts
Multiple Onepagers are here. You can now build your empire of Onepagers and we can cross another long wanted feature off the list!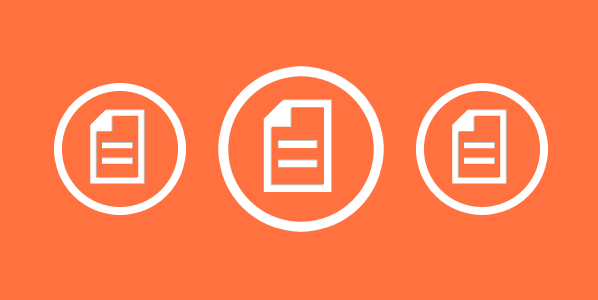 We're excited to release a feature that's been asked for since day one: multiple Onepager accounts. For all of you who have multiple sites right now, the headaches of logging in/logging out for every different Onepager you wanted to manage are over at last!
We've introduced new plans to support multiple sites. Here's the goods:
Plan 1: Starter
This is the plan all current subscribers now belong to and isn't different from the Onepager service you've growth familiar to. The cost is $8/mo for a yearly subscription or $10/mo for the monthly.
Plan 2: Standard
This plan allows for up to 10 Onepagers to be created. All the features present for the Starter/single Onepager account are carried through, but you also get a nice page and dropdown to manage all of your sites. Very cool! The cost is $29/mo for a yearly subscription or $39/mo for the monthly.
Plan 3: Agency
The big boy plan allows for up to 100 Onepagers. Once again, all features for the single site plan are present and subscribers can make sites for lots and lots of businesses. The cost for this one is $159/mo for a yearly subscription or $199/mo for the monthly.
Alright! Those are the new plans. One thing to note is that for all of these plans, there is only one owner. That means you can't set up a Onepager and create a separate login for someone to manage it under your plan. If there is some demand for that, we'll make it a higher priority, so be sure to leave your feedback if you're in that group. (update 1/1/13: You can now create separate logins for others to manage your Onepager, see our blog post about Agencies and Brands)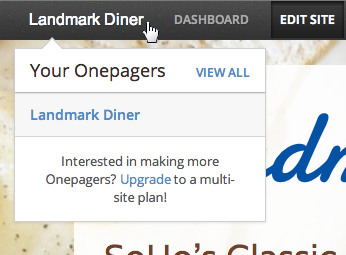 If you'd like to switch to the Standard or Agency plan, just login to your account and hover over your site name in the upper left hand column. A dropdown will appear and you'll see where to go from there. Enjoy!
Ready to showcase your business or brand?
Create a simple small business website with Onepager
Start Building