Onepager of the Week: Baxter Country Store & Restrunt
This ozark-style restaurant in Missouri has a Onepager full of personality and information.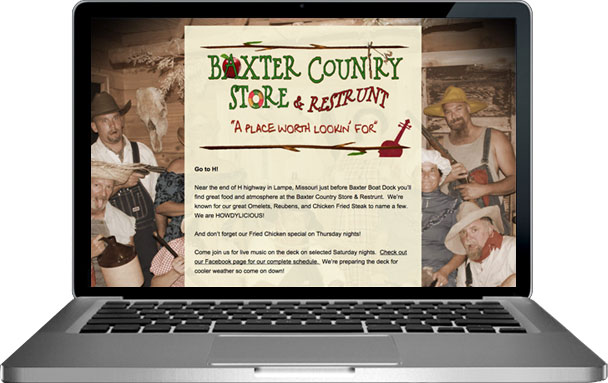 Why we like it
The first thing you notice is the unique logo and background image. We like the way the fun people in the full-screen background image follow you as you scroll through the site. We like that this small business has a jingle that only plays when you want it to, not automatically after the site loads. We like that all the important information about the restaurant (location, hours, menu) is easily accessible, yet there is no way you'd mistaken Baxter County Store & Restrunt's site for any other.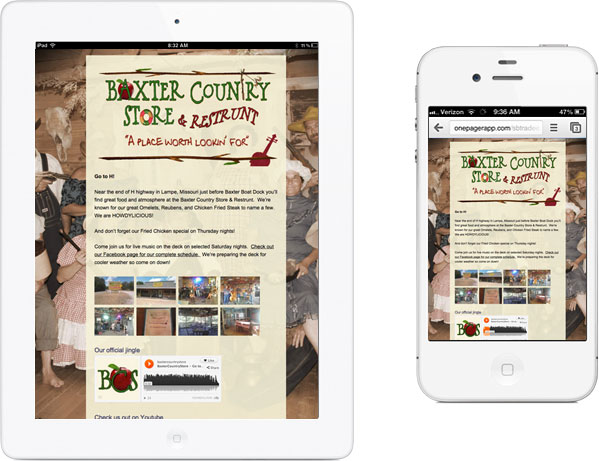 Just as "HOWDYLICIOUS" on any device
The photo gallery, jingle, video, menus, and map looks just as great on your tablet computer and mobile phone as it does on your computer. Thank you for using Onepager to create your small business website!
Ready to showcase your business or brand?
Create a simple small business website with Onepager
Start Building