Onepager of the Week: John Street Garage
John Street Garage uses some gorgeous photography to create a great simple website. Their beautiful pics help make them our site of the week!

Why we like it
John Street Garage is from Auckland, New Zealand (we've been getting a lot of love from the Kiwis!) that specializes in "home treasures and nest feathering". That sounds like interior decorations to us and the excellent photos they use make that obvious enough.
The site is fairly sparse and minimalist, but it's for a reason as all of your attention focuses on the photos of their products. They use a combination of the thumbnail galleries, full image galleries, and the linkable image from the ever famous Images module. John Street Garage did some fancy styling of their photos with rounded corners and what looks like Instagram-inspired photo filters before uploading them. The end result is a gorgeous and unique spread.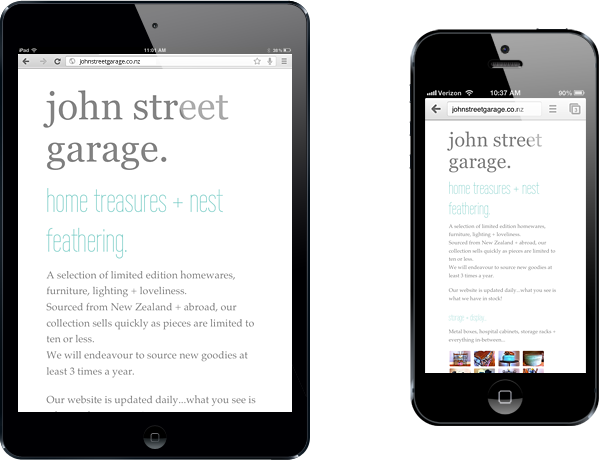 Great job to John Street Garage for putting together a very nice and immersive site for your current and new customers. As always, thanks for using Onepager to build your great business website!
Ready to showcase your business or brand?
Create a simple small business website with Onepager
Start Building