Onepager of the Week: Mark Meronek
This week's Onepager of the Week comes from the sunny southern California piano room of Mark Meronek!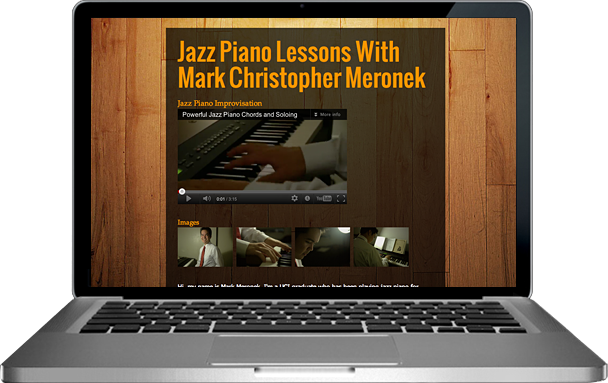 Why we like it
Mark is an accomplished pianist that plays all over the LA-basin at various entertainment and dining venues. He also offers up his skills as a piano teacher. His Onepager does a great job showcasing his skills and his personality. We love how his site starts off with a video of him playing his black and white keys. The video, the gallery that follows, and the introductory text give us a great idea of who Mark is and it's hard not to be sold on him!
Further down the page, Mark includes some specific info about what you can expect to learn in your lesson as well as additional videos showcasing his musical talents.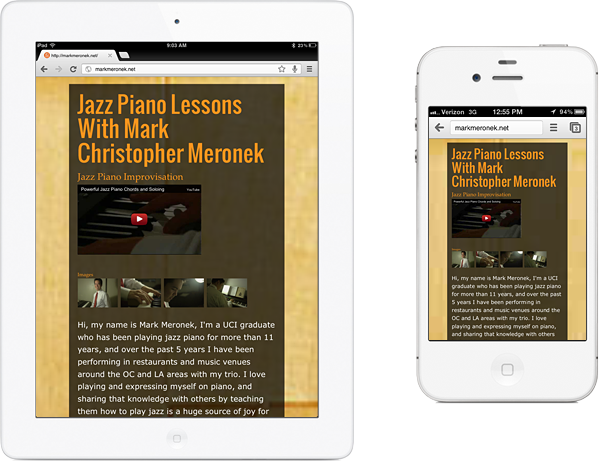 Mobile devices
Mark's site translates nicely to mobile devices, with all the photo galleries and videos available to the user. We can imagine Mark asking people to pull up his mobile website on their phone and having them watch some of his videos. It's the ultimate business card for a musician!
Great job Mark with your pianist website built with Onepager!
Ready to showcase your business or brand?
Create a simple small business website with Onepager
Start Building