Onepager of the Week: South Bay Trade Exchange
Ever heard of a trade exchange or bartering program? Neither had we, but then we ran across this great looking Onepager.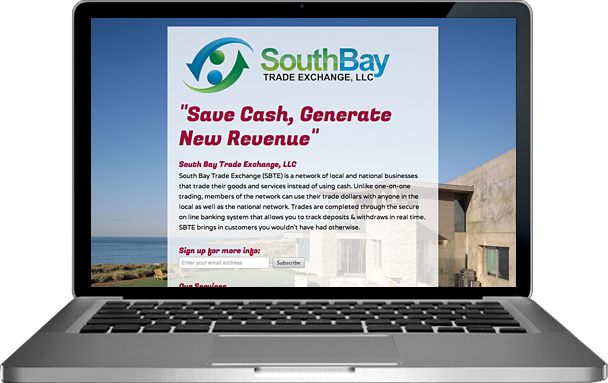 Why we like it
South Bay Trade Exchange uses their Onepager to deliver a simple, digestible message about what a trade exchange is and how visitors can get signed up for one. The tagline, "Save Cash, Generate New Revenue" is instantly intriguing and the concise, but through messaging in the page get the point across. We particularly enjoyed the video they included that gives a rundown of what a trade exchange is through interviews with small businesses that trade exchanges have benefited. This Onepager really sold us on the concept!

Mobile devices
Their strong message carries through to smartphones and tablets. All their content is nicely sized and legible. The best part is their video works flawlessly and users can easily be drawn into their calls to action.
Great job South Bay Trade Ex with your simple website from Onepager!
Ready to showcase your business or brand?
Create a simple small business website with Onepager
Start Building