Featured Onepager: Swoon Lashes
This week's Featured Onepager is eye-conic!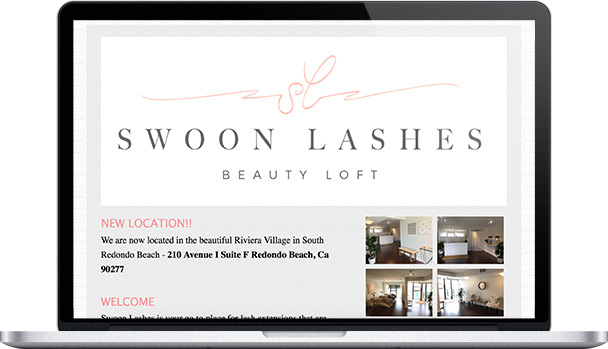 Swoon Lashes is a beauty loft specializing in lash extensions, located in Redondo Beach, California.
Why We Like It
If eyes are the windows to your soul, websites are the window to your business—and Swoon Lashes knows how to make both stand out. The beautiful, airy aesthetic of their site echoes the look of their facility, which you can take a peek at in the gallery at the top of their right sidebar which serves as a mini virtual tour. Further down the page, they have another gallery featuring photos of customers pre- and post- extension, which shows prospective customers how natural Swoon's extensions look across a long list of clients.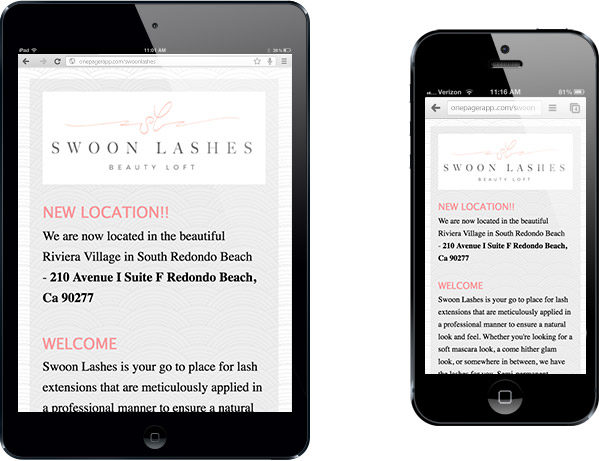 Since lash extensions are a relatively new procedure, the average person might not know exactly how they work, and Swoon does a great job of providing background information about what to expect. After their "Welcome" paragraph, they provide a thorough list of how it works, how long it takes, and pre-appointment prep customers need to take care of before coming in. Swoon then goes on to describe each type of extension, clearly listing prices and detailing the specific effects. The language they use is clear, informative, and friendly—the perfect balance for new customers coming to their site.
Congratulations, Swoon Lashes, on an eye-popping site!
Ready to showcase your business or brand?
Create a simple small business website with Onepager
Start Building