The Survey Results Are In: Small Businesses Share Similar Concerns
We asked our readers what their concerns are as small business owners and we've gathered some good data to share.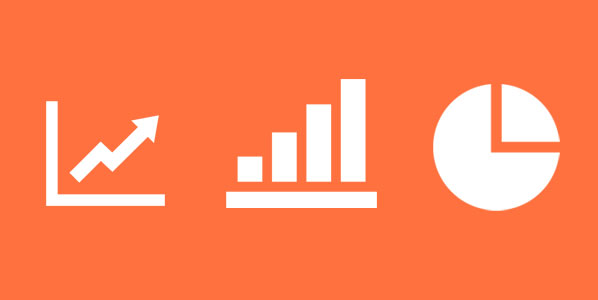 [Updated] You see it happen everyday—a new flower shop on your block; a trendy coffee bar on the way to work; a fancy clothing boutique downtown. Small businesses pop up all the time, often in places we can see them and more often in places we can't. If you've dreamed of running your own show, you may have wondered about these precious undertakings. How did the owner(s) finance the company, figure out all the legal mumbo-jumbo, and market the brand? How did they know where to start? Don't worry—you're not alone. In fact, we surveyed a bunch of small business owners about these very issues and came up with some interesting data—numbers and insights that will help you and your friends feel less alone, and guide your company (or idea) in the right direction.
The survey went up on Onepager's blog a few years ago and we have updated our post with the most recent data. The results tell us a few key things about small business startups. First, 91 percent of the small business owners that we surveyed become frustrated when a company doesn't have a website that clearly lists its hours, address, and contact information. It's official—having a website or making your company accessible to the public is important to nearly all of the small business owners we talked to.
"Virtually all businesses today need a great website with an effective branding strategy. Onepager blows the competition off the map in serving small businesses that need a web presence with ease of operation."
Along the same lines, 59 percent of the small business owners that we surveyed feel intimidated by the idea of creating a website or marketing their company online. Some subjects mentioned having difficulty with the specifics of disseminating information via blogs, frustration with maintaining social media presence and building an online audience, and generally creating web strategies.
"Getting the information out there on the Internet [is the biggest obstacle]. Making sure that what you put out there is directed to the right media and is described in a context that flows naturally and easily for others to understand."
Marketing your company on the web is extremely important and involves much more than simply creating a website (though this helps a lot). If you feel creating a website and going through the process of getting it a good rank is too much work, then visit www.spamzilla.io to find powerful expired domains with great backlinks which you could use as your own website or as a website to redirect its visitors to your website.Marketing is so important because it directly correlates with getting customers, which 37 percent of the people we surveyed believe to be the biggest small-business obstacle. Thirty-six percent of people agreed that getting customers is the area that they need the most help with. The marketing process begins with evaluating your company and forming a plan. You'll also need to set sales goals and strategies, advertise, participate in social media, register with local listing services, use search engine optimization, and, of course, evaluate your feedback.
While 26 percent of the small-business owners that we surveyed find their biggest obstacle to be monetary in nature, we also found small business owners concerned with the logistical aspects of building a company. Twenty percent of people said that their lack of traditional business skills is their biggest obstacle, while 18 percent of people expressed a need for help with their lack of knowledge regarding business skills. These skills might include budgeting money, planning, prioritizing, managing time, pricing products, and managing employees. Twelve percent of people were concerned with the legality of their actions and focused on topics such as record keeping, tax protocols, and filing insurance claims.
"You can have all the product knowledge you like, but knowing how to strike the right posture for sales [is the biggest obstacle]. Knowing how to manage expectations, how to price goods and services, and essentially how to translate the skills and product into a profitable venture."
About five percent of small-business owners are rightfully concerned with having support, as well as their ability to take a risk and have faith that their business will be successful.
 "I just needed someone to hold my hand. I needed a mentor to help me set reasonable prices, to figure out the best bang for my marketing buck, and to make sure I actually understood the legal implications of owning a business." 

We're here to help!
Over the next few weeks, we'll delve more deeply into each of the aforementioned topics, devoting entire posts to specific obstacles and giving you tips for how to overcome them. We'll check in with experts who will help you learn how to promote and market your business, gain new customers, retain existing customers, manage start-up costs, and find resources for administration or management. We'll also publish a special post about the small businesses that you already know and love, and weigh in on why they're so successful. Teaser: About one-half of your favorite businesses are restaurant or cafes, with your own companies, technology/internet companies, and health-related companies also on the list. Stay tuned!
---
Articles In This Series
16 Best Small Business Apps To Save Time With Administrative Tasks
Creating A Marketing Strategy That Will Help Your Business Succeed
Where To Find Support As A Small Business Owner
Best Ways To Acquire And Retain Customers
Getting Your Small Business Started
Small Business Shared Experiences Survey
Ready to showcase your business or brand?
Create a simple small business website with Onepager
Start Building