5 Time-Saving Tips to Build a Website for Your Small Business
When you're a small business owner, there never seems to be enough time in the day to do everything. Where large corporations have the luxury of fulfillment centers, 24/7 help desks, accounting departments, sales forces, etc., small business owners have to make it all work with a much smaller team. In fact, sometimes it's just a team of one: YOU. Whether you're a one-person Yoga studio or a family-owned pizzeria or a boutique law firm, it can feel like you're always stretched too thin.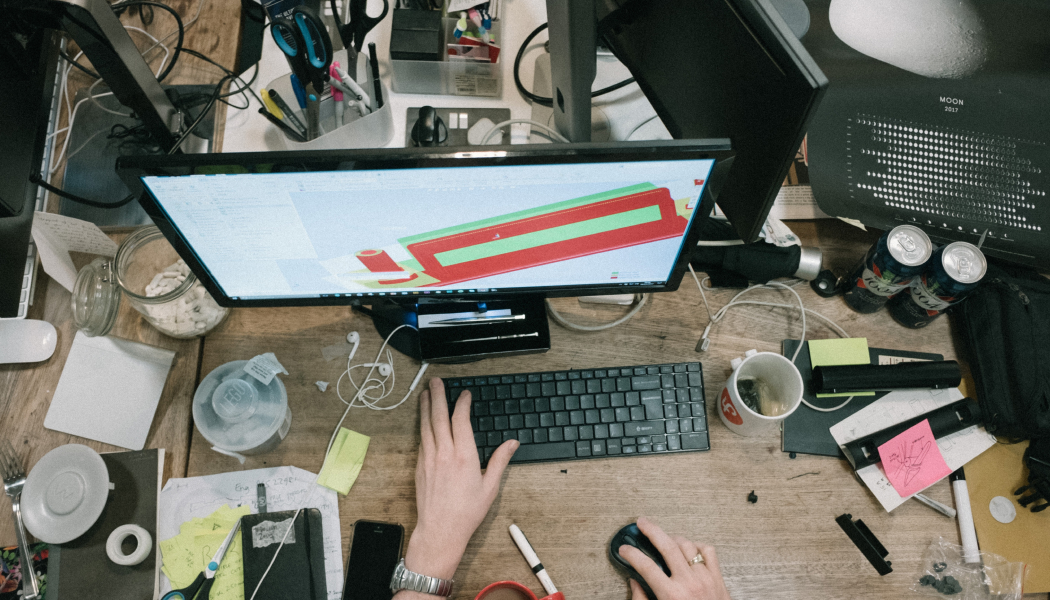 A website is one of the most important tools—if not THE most important tool—you can use to grow your business, but if you don't have an in-house web designer or the resources to hire a freelancer, it's easy for it to become that one thing you keep putting off. However, each day you don't have your website up is preventing you from gaining the brand awareness you need to bring in new customers and business. But never fear—Onepager is here to help you make it happen in minutes.

We built Onepager with small businesses in mind, to make the process of building a website intuitive, quick, and—dare we say—a little fun? We'll dare say it: it's fun. We took care of all the technical stuff so you don't have to worry about it, and made it super simple for you to build a professional website that's as dynamic as your business. And not only is it easy to get up and running, but easy to update too! Here are a few ways you can use Onepager to save time while creating a beautiful website that'll serve both you and your customers.
Use Templates to Quickly Create a Professional Design

Your website should be a welcoming place for visitors, with a clean design and a cohesive aesthetic. But if you've never built a website, it can feel pretty intimidating. This is where templates can save you a lot of time. Onepager has plenty of customizable theme and layout templates, which make it look like you hired a designer, when all you have to do is click a button. They're also fully customizable, so you can tweak and adjust colors, fonts, images—you name it—to fit your company's brand.

That said, if you ARE a design whiz, you're free to create a look from scratch!

Set Up PayPal Buttons For an Immediately Operational Storefront

Don't wait any longer to charge for your services and products. With PayPal integration, you can turn your website to a fully functioning storefront in just minutes. Just add a PayPal button—or buttons if you have multiple items—and customers will be able to make purchases right away. Our button seamlessly connects to your PayPal account (all you have to do is put in your email address!), making it super easy to get paid and have the funds to keep your business going.

Put Your Twitter Feed to Use for Instant Content

If you already have a Twitter presence, consider adding a feed to your website. If you're a little light on web copy, but eager to get your site up, this is a great way to fill it out with content that you've already created. There's no reason all the words you crafted for Twitter should stay in one place—why not put them to use on your website? And since the feed automatically updates whenever you tweet, it's a great way to update your site without even having to, well, update your site!

Add a Newsletter to Communicate With Customers Right Away

Newsletters are a great way to communicate directly with your customer base, and adding a newsletter field to your site will ensure that you'll capture contact information right away. There are tons of third-party of email platforms out there, but those can take a lot of time to set up and integrate with your website. Luckily, Onepager has its own newsletter feature, so you have everything in one place. You'll be able to write and send newsletters right from your dashboard—easy peasy. And since newsletters are an opt-in feature, visitors who sign up for it will naturally have a high interest in your product, so it's the perfect way to start building a loyal customer base.

Create a Classified Ad to Reach Even More People

Now that you have a live and fully functioning website, why not make a classified ad for your business? Classified ads aren't just for newspapers anymore—in fact, online classifieds are more effective, since they give you exposure to more potential customers, capture audience info instantly, and provide you with measurable results, to name a few reasons. And creating one is just as easy as making a Onepager website, which you just did!
Those are just a few of our top timesavers, but Onepager has plenty more handy features to help you get your website live, lickity-split. Check them out here!
Ready to showcase your business or brand?
Create a simple small business website with Onepager
Start Building