What It Takes To Get Your Therapy Small Business Off The Ground
For many entrepreneurs, the process of starting a business typically looks like this: they sweat through many sleepless nights, wrestling over whether or not to forge their own path. If and when they do decide to take the leap, they hem and haw over every last detail.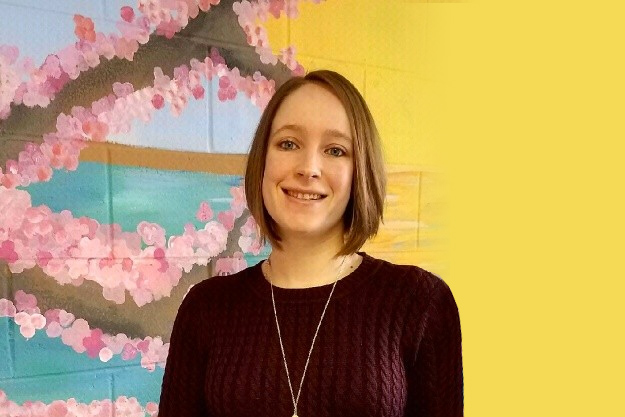 That couldn't be further from the truth for Jessica Jensen, a licensed professional counselor who started her own private practice in February of 2018.

For her, the process was a simple as finding an affordable office space she loved through Office Evolution, a flexible office space franchise geared toward all sorts of professionals and entrepreneurs. "So, I got that office there and I was like, 'Alright, I'm just going to do it!'" she says about starting her own practice. "What's the worst that can happen?"

It ended up being one of the best decisions she's made. We sat down with Jessica to find out more about her journey to entrepreneurship, her growing business, and how she made it all happen.
Comfortable With the Uncomfortable: How Jessica's Background Prepared Her for Entrepreneurship
Jessica didn't always plan to run her own business, and she'd be quick to tell you that her own career path is non-linear.

She worked a number of different jobs before becoming a therapist, many of which were in entertainment. She originally wanted to become an audio engineer, but after living and working in the industry in L.A., she decided that the long hours, low pay, and uphill battle she faced as a woman in a male-dominated field weren't for her. "It was discouraging at 22 to realize that my path was going to be that long," she says.

She moved back to the New Jersey area to work in the photo industry. But, with the economy tanking, the industry started downsizing and budgets for photoshoots became smaller and smaller. Not long after, a photo gig she worked regularly needed to cut her hours pretty significantly.

At that point, she needed to supplement her income with a variety of retail jobs. And, while it might sound like a frustrating turn of events to nearly anybody, it was that rocky start actually served Jessica well in a number of ways.

First, she was able to identify her true passion. "I found that I was really good with customers who were frustrated, angry, and I was able to de-escalate them," she explains. 'So, I thought maybe I could use my skills somewhere better."

Secondly, the overwhelming uncertainty that comes from working in a fickle industry like entertainment prepared her for the inevitable ups and downs of business ownership.

"Maybe I have a different outlook on it," she says about business ownership. "Because when I was in the entertainment industry, I was a freelancer. So, it doesn't worry me to have to pay quarterly taxes or always find clients."
Open for Business: Jessica's Journey to Her Own Private Practice
After realizing that she had a knack for working with people, Jessica headed back to school to get her master's degree and become a therapist. But, following graduation, she didn't jump right into opening her own practice.

She worked for a number of different people before settling into an agreement where she worked underneath someone else in their own practice. That relationship proved to be complex, though (and not quite as lucrative as she'd hoped). It was at that point that she began to toss around the idea of starting her own private practice.

Before she had any time to think through the logistics, she found that office space that seemed like the perfect fit—so she made a gutsy move and signed on the dotted line without too much prior planning.

"I probably did this backwards," she admits, about booking an office space and then deciding to start her practice in Somerville, NJ. "But, I thought, 'Now I've got to do this and figure things out.' I figured it would all fall into place. And it did."
All About Connections: How Jessica Got Clients Through the Door
Jessica's leap into business ownership took a lot of courage and trust in herself, but she did have the security of knowing a few people in the industry who helped her with the logistics—like how to handle billing and what type of software she should invest in.

Another big boost? She knew that she'd be able to bring some clients over with her from the previous private practice she worked with.

In fact, nearly all of her clients (with the exception of the ones who had finished therapy entirely) decided to make the move with her. "I was pretty lucky that I got to start with a pretty decent-sized case load," she says.

But, with a newly-established business to run and pay for, she knew she needed to pound the pavement, get her name out there, and start to secure even more clients. In that regard, she says she can't over-emphasize the importance of connections.

She was able to get some referrals from several of the other professionals who worked in her office space. However, she also made an effort to forge relationships and make her expertise known around the area—advice that she thinks any business owner, regardless of industry, can learn from.

For example, Jessica formed connections with the schools in her city, since she works a lot with adolescents. "To me, the biggest thing is to create connections," she advises. "Create those connections in the community and let them know what your expertise is."
Eye to the Future: What's Next for Jessica and Her Private Practice?
Jessica currently has one subcontractor—who also happens to be her best friend from grad school—working within her private practice. And, while she mentions she might look at adding on or two more people eventually, growing a massive practice isn't her end goal.

Instead, her hope is that bringing more people into the fold helps her continue to maintain the work-life balance that's important to her—especially since she works with other people's emotions and mental health day in and day out, which can be taxing.

"The longer I do it, the more I realize what kind of hours I want to work, and I've been slowly changing to working earlier days and getting out earlier, and not feeling the need to stay until 8 at night," she says, which is a trap that many entrepreneurs fall into. "I'm slowly starting to realize how many hours I really want to work. And what is that going to look like for the future? My personal life is more important to me. I love my job, but I don't want that to be the only thing I have."

Other than that, she's looking forward to continuing to work with her clients and serve as a reminder to other entrepreneurial hopefuls that sometimes trusting your gut really is the best thing you can do.

"I never expected to be this successful," she concludes. "I'm just really happy that I did it and I took the risk."
Listen to our discussion here:
Ready to showcase your business or brand?
Create a simple small business website with Onepager
Start Building