Where To Find Community Support As A Small Business Owner
As a follow-up to Best Ways To Acquire And Retain Customers, we have a new entry in a series of helpful articles addressing the concerns that small business owners share.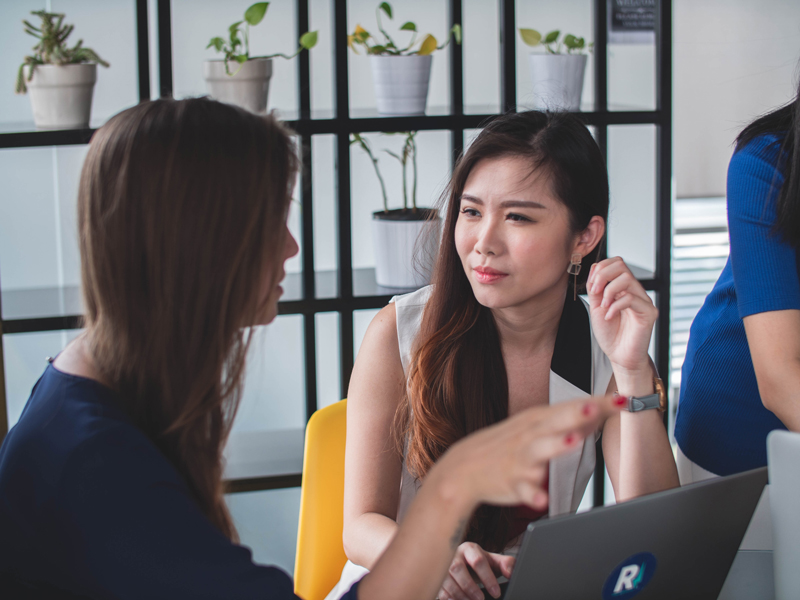 If you're a small business owner looking for support, here are some ways to build a network and make meaningful connections that will help you grow personally and professionally. Whether it's trying to establish a professional network, finding clients/customers, building relationships with potential investors, learning how to create and market your products, goods, or services, and much more, building a support network can be tough. How you find support will vary depending on where you are located, the type of business you're in, and how you prefer to interact.
Find other like-minded business owners
If you're located in a large city, there are likely plenty of professional associations you can join, and great co-working spaces for entrepreneurs such as Toolbox LA for innovators in the San Fernando Valley and Projective Space for startups in NYC. There are also plenty of networking events, and affinity groups you can find with a specialized Google search. Try the type of business you're in, or interested in, and search "networking" and the keyword for that business, to find local events in your area. Searching specifically based on your affinity group and location will often lead you to a small, local community, that can connect you directly with larger groups, and outlets. You might also try going to tradeshows, sales events, and making business cards to hand out to other business owners.
If you're in a small city or town or rural location, there are a lot of opportunities to network online as well as in-person. Similarly, try finding online communities and forums based around your interests. If you're a businesswoman, minority business owner, or first-time business owner, etc., also check with your local city commerce organizations as there may be grants and special programs available designed to support you.
Search in areas with diverse talent
If you are open to a bit of travel, there are plenty of organizations including OUT leadership, which host global events to support, educate, and connect LGBTQIA business owners, and teach all business owners how to attract and support diverse talent. SCORE is another organization that provides free mentoring and resources, both in person at one of their 300 local chapters across the country, as well as online in the form of video chat mentorships, webinars, and online group courses. Small Business Expo is one of the largest business-to-business conferences and networking events in the world, and it is hosted in upwards of 10 cities each year.
Reach out to your surrounding community
It never hurts to think outside of the business world to build community and support. There are plenty of events and groups that may not be directly related to your business, that still offer plenty of opportunities to meet people, and learn new things that you can apply to your work in the future. Music festivals, art fairs, cultural and religious events and gathering are all ways to share your ideas and if nothing else, exercise your marketing strategy. These are all great places to give your business exposure, gain support, and solicit feedback to help you grow.
Whether it's keeping your Onepager up to date to share at events, or posting about milestones on Instagram, having an internet presence is a natural way to connect with not only your consumer base but with other entrepreneurs. Your origin story and brand culture are great ways to foster community by sharing your passion and inspiring others. Other business owners may share a similar vision, and reach out to collaborate on a project. There may be other businesses that you admire, and social media is a great way to reach out and make that initial connection to potentially learn from them directly, and use their successes and failures as a guide for your own journey.
All of these above ways of building community are tried and true, but the only way to really, really build support is to drink a big cup of coffee and hit the pavement. You have to talk to anyone and everyone who will listen to you about your ideas and business. The entrepreneurial spirit is infectious just like a good belly laugh, or the flu! Talk about your business and what you love and community will find you. In addition to going to trade shows, joining professional organizations, and finding communities online, our readers have found clients and mentors by talking to Uber drivers, family, friends, strangers at the grocery store, at networking events, at church, at a cafe, and more. Be open to sharing your ideas and goals with those around you, because you never know who may be listening.
---
Articles In This Series
16 Best Small Business Apps To Save Time With Administrative Tasks
Creating A Marketing Strategy That Will Help Your Business Succeed
Best Ways To Acquire And Retain Customers
Getting Your Small Business Started
The Survey Results Are In: Small Businesses Share Similar Concerns
Small Business Shared Experiences Survey
Ready to showcase your business or brand?
Create a simple small business website with Onepager
Start Building