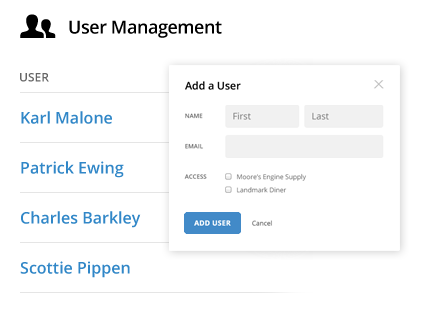 Powerful Features In Every Plan
Worry-Free Hosting

Never worry about setting up your own server or managing your hosting environment. Our sites are hosted and managed in state-of-the-art facilities.

24/7 Friendly Support

We're passionate about our product and the success of your business. If you ever have a request or need something from us, we're available anytime through email and chat.

Satisfaction Guaranteed

We work hard to have Onepager meet your needs. If you ever feel unsatisfied, we stand by our work and offer a money-back guarantee.

Insights With Analytics

Gain insight on your website traffic with our built-in analytics in your Onepager dashboard. For more robust reporting, easily add Google Analytics to your website.

Consistent, Reliable Uptime

Your Onepager website is available whenever your customers visit. Rest easy knowing your web presence is building your business 24/7.

Sell With Simple eCommerce

Onepager users love using our simple eCommerce integration with PayPal. It's the perfect solution for online stores that have just a few products to sell.
* Free domain registration with any plan when paid annually.
Who owns my data?

You do. Onepager will never claim to own the rights to your data. In fact, if you ever want to cancel your account you can request all your data be exported and sent to you.

Are there any benefits of paying now vs. upgrading later?

Yes. We are constantly adding features and improving existing ones while planning big releases for the future. If any big release warrants a price increase, we will allow existing users to be grandfathered in at the current price. In other words, we will never raise our price for existing customers.

Is it difficult and confusing to cancel my account?

No. Onepager was designed to be fast and easy-to-use for busy small business owners whose time is extremely valuable. We make canceling just as easy, all you have to do is email us at with "cancel please."

What if I have any other questions?

Feel free to email us at and we will be glad to answer any questions you may have.